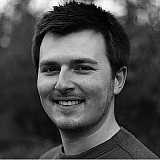 Jari-Matti Latvala has labelled his early exit from Rally GB as the "most embarrassing mistake" of his WRC career.
After setting the second quickest time on the opening stage, Latvala was forced to retire from the day on SS2, having got his works Volkswagen machine stuck in a ditch after just half a kilometre.
"It was probably the most embarrassing mistake of my career," admitted the Finn.
"We changed the tyres after the first stage, we had a new tyre on the front-right, and we were only 500m from the start of the second stage, and I didn't warm up the tyre.
"In the second braking area I braked hard to get the car stopping better, but because the tyre was cold, it didn't bite and the wheel just locked straight away.
"I stalled the engine and I couldn't steer anymore, so we went straight into the ditch.
"There was no damage to the front or rear bumper, but we got stuck in the ditch and we couldn't get it out."
Latvala nonetheless said, with his Polo R WRC sustaining little in the way of damage, that he will return to action on Saturday under Rally 2 regulations.
"We will restart tomorrow," he confirmed. "Getting the car out of the ditch was the biggest job."