Get alerts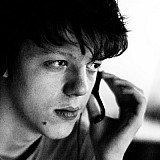 The expansion of the World Rally Championship calendar to 14 rounds in 2016 will present the category's privateer teams with an "impossible" task later in the season, Volkswagen's Jost Capito has warned.
Having kept its schedule at 13 rounds since 2010, WRC has added Rally China to the calendar for this year, making it a 14-round season.
And Capito, who is seeing out his tenure as Volkswagen's director of motorsport before his upcoming move to McLaren F1, says the calendar change will be harsh on WRC's smaller teams.
Asked what he thought of the new expanded schedule, Capito told Motorsport.com 14 rallies was "too much".
He continued: "When you see the logistics, [one more rally] is quite a lot. In October, we now have three rallies in one month.
"And this, for privateers, is impossible. For the manufacturer, yes, because we have two more cars, we can swap and so on, that's OK.
"But for privateer its simply impossible. And we can't only look out for manufacturers, we have to look out for the privateers as well. Because they must be capable of doing it."
Latvala "got over" rough start
Capito also said that Volkswagen driver Jari-Matti Latvala has put his poor start to 2016 behind him - and still has a shot at fighting for the title.
Latvala non-scored in the first two rounds of the season - which reigning world champion teammate Sebastien Ogier swept - but a favourable road position in Mexico allowed the Finn to ease to victory in the third round.
"Still 11 rallies to go - still a chance," Capito said of Latvala's title ambitions.
"He was quite disappointed [with the start]. Of course, this was not like he wanted to start the season.
"But I think now he got over it and it was important for him to win in Mexico. To get his mental strength back.
"Next rally he is in a strong position again, so I think he can do exactly same again."
Interview by Oleg Karpov