Subscribe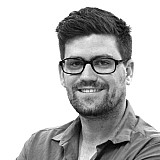 Andreas Mikkelsen capped off a dominant showing in Coffs Harbour with a third and a sixth on the final two stages to win Rally Australia by 14.9s.
Mikkelsen went into the final two stages of the rally with a 22.7s lead, meaning he simply needed two clean passes to secure victory at what is VW's final rally at World Championship level.
The Norwegian was third fastest on SS22, dropping just 2.8s to teammate Sebastien Ogier, before cautiously cruising through the final power stage 5s slower than Ogier to win Rally Australia.
"It's been such a perfect end of the season," said Mikkelsen. "Coming in, I had nothing to lose. During all this year I really drove for the championship, and coming here I knew I had nothing to fight for so we just went for the win.
"To see how fast we are when we really push, we really challenged the World Champion and we beat him fair and square, same road conditions, it feels so amazing. It's hard to see this nice team and car come to an end. I will miss this car and this team."
Ogier, meanwhile, was denied the opportunity to win VW's final WRC event. He did, however, win the Polo's final two stages on his way to securing a very comfortable second place.
He celebrated by paying tribute to the manufacturer that took him to four World Championships.
"That's what I tried to remember at the start [of the final stage], just enjoy this one, it's the last one," he said.
"It's been amazing years, thanks so much guys for everything you've done for us. You made us make our dream, and we will never forget that."
Hyundai's Thierry Neuville was fourth fastest on SS2, but then bounced back to second on the final stage to secure an important third place, which guaranteed him second in the final points behind Ogier.
"We had the speed all weekend, obviously with the cleaning conditions it was quite tough," said the Belgian.
"I'm so happy to get the position. the start of the season was tough, and last year was very tough, but this year we showed again that we are the guys to have in the team. I'm really looking forward to next year."
The two other Hyundai drivers Hayden Paddon and Dani Sordo took their fight for fourth place right down to the wire.
New Zealander Paddon took the spot back from Sordo when he finished second on SS22, which moved him 1.7s clear of his teammate. Sordo was then marginally quicker than Paddon on the final power stage, but only by 0.1s, not enough to make any difference to the leader board.
Mads Ostberg and Ott Tanak finished the rally sixth and seventh respectively, while Esapekka Lappi capped off his title-winning WRC2 season by finishing eighth outright.
"This team deserves it, as well as us," said the Skoda driver. "It's been a good season, we have led every rally we have contested in WRC2. Four wins in a row, it's good to end the season."
Rally results (top 10):
|  Pos. | Driver  | Car  | Time/Gap  |
| --- | --- | --- | --- |
| 1 |  Andreas Mikkelsen | Volkswagen | 2:46'05.7 |
| 2 |  Sebastien Ogier | Volkswagen | 14.9 |
| 3 |  Thierry Neuville | Hyundai | 1'12.6 |
| 4 |  Hayden Paddon | Hyundai | 1'26.7 |
| 5 |  Dani Sordo | Hyundai | 1'28.3 |
| 6 |  Mads Ostberg | Ford | 1'41.5 |
| 7 |  Ott Tanak | Ford | 3'04.3 |
| 8 |  Esapekka Lappi | Skoda | 7'32.3 |
| 9 |  Jari-Matti Latvala | Volkswagen | 7'56.9 |
| 10 |  Lorenzo Bertelli | Ford | 8'00.1 |