Get alerts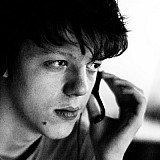 After a calamitous start to his 2016 campaign, is challenging Sebastien Ogier for the World Rally Championship title still realistic for Jari-Matti Latvala? Valentin Khorounzhiy investigates.
Given the sheer number of drivers in the WRC field that would do anything to get a seat with Volkswagen, it should be very difficult to feel for Jari-Matti Latvala.
The Finn, after all, is not only driving the best car in the championship, but is clearly one of the most naturally gifted competitors in the sport, a regular frontrunner since 2008 and a driver who should have had little trouble becoming champion ever since he joined the strongest team.
Sebastien Ogier, of course, had other plans – and while the duo have become firmly established as the two key players in the WRC in the past three years, Latvala has yet to manage to run Ogier particularly close when it comes to the title fight.
The Finn's finest performances in the Polo R (and there have been a fair number of those) don't stack up to the relentless efforts of his teammate, a driver who's not only the finest of his generation, but will quite possibly one day be considered the greatest of all-time.
As disheartening as it must have been for Latvala to see people call the 2016 season for Ogier before it began, it's clear now that they had a point – two rounds in, Latvala has yet to score, while his French teammate has aced both rallies, scoring a maximum of 56 points.
Latvala might say that his season now starts in Mexico with round three, but are the Finn's 2016 chances of that elusive title really still alive?
Is a comeback possible?
There's probably a debate to be had about whether or not the 56 points Latvala trails Ogier is simply a matter of bouncing back from two rallies which the ruthless Frenchman dominated, almost effortlessly, without giving up a single point even in the Power Stages.
But, taking the psychology aspect out of it, just how plausible is it that a two-rally deficit can be made up? Here are some recent examples of drivers coming from behind to win the title:
| | | |
| --- | --- | --- |
| Year | Champion | Worst deficit during season (proportional to current system) |
| 2001 |  Richard Burns | 25 (70) pts to Tommi Makinen after 8/14 rounds |
| 2003 |  Petter Solberg | 19 (53.2) pts to Richard Burns after 5/14 rounds |
| 2000 |  Marcus Gronholm | 14 (39.2) pts to Richard Burns after 7/14 rounds |
| 2007 |  Sebastien Loeb | 13 (36.4) pts to Marcus Gronholm after 9/16 rounds |
| 1998 | Tommi Makinen | 13 (36.4) pts to Carlos Sainz after 9/13 rounds |
Since WRC switched to 25 points per victory in 2010, no eventual champion has been as far behind as Latvala is right now. Sebastien Loeb, the champion of arguably WRC's finest recent season in 2011, was 15 points off after that year's opener – and it took him two rallies to get back to the top spot.
And while the rest of the WRC's "modern era" from 1997 onward has featured some rather spectacular comebacks, only in one campaign was the eventual champion's deficit bigger than a two-rally points haul.
That year was 2001, when the late Richard Burns picked up his only WRC crown by erasing a mammoth 25-point gap - the equivalent to 70 points in today's system - to Tommi Makinen in the second half of the season.
Burns, it should be noted, also non-scored in the first two rounds of the season, but he was also competing in a much more evenly-matched WRC field, to the point where a solitary win in New Zealand and consistent scoring were sufficient to overhaul his rivals.
There's basically no chance that 2016 will see seven different winners, nor is there much prospect that Ogier, like Makinen back in 2001, will go through a six-rally stretch with no better than a sixth-place finish.
Burns himself would later give up a 19-point lead to Petter Solberg in his final year in the WRC in 2003, while Marcus Gronholm would come up just one point short of stealing the 2006 title from Loeb, whose 35-point advantage almost evaporated in the four rounds he missed due to an injury in a biking accident.
Compared to that, Latvala's situation doesn't seem that precarious as just two non-scores from Ogier could restore the status quo.
But while the Frenchman isn't immune to making mistakes, he has failed to score points just six times in the last three seasons - hardly encouraging for Latvala.
Can anyone else stop Ogier?
If Latvala's title bid cannot recover from the early setback, that spells big trouble for WRC's 2016 season, because it's very unlikely anyone else can give Ogier a fight.
In 41 rallies since the Volkswagen Polo R was introduced, Ogier has stood on the top step of the podium 27 times, boasting a better win percentage than even Loeb had in his title-winning years.
Indeed, the 14 rallies Ogier has failed to win in that timespan generally fall under two categories - those events in which he suffered an accident or a mechanical issue, and those where he had to settle for second place, beaten in a straight fight.
Two of his straight fight losses come courtesy of Loeb in his farewell part-time season, but the others, including two extremely close runs at Finland and a great duel in Portugal, all saw him lose out to Latvala.
Nobody in the current full-time field apart from the Finn can really say they have beaten Ogier without the Frenchman running into some sort of trouble.
And while Andreas Mikkelsen came extremely close in Sweden last year and Hayden Paddon kept him on his toes this year, even the duo's biggest fans are unlikely to believe that they can reliably match Ogier throughout an event's distance.
Latvala can - and he's proven as much on several occasions. But if he cannot dig himself out of his early 2016 slump, it will likely kill any semblance of a title fight for yet another season.
Ogier's defeats since 2013:
| | | |
| --- | --- | --- |
| Rally | Winner | Ogier's result |
| Monte Carlo 2013 |  Sebastien Loeb | 2nd, a minute and a half behind Loeb |
| Argentina 2013 |  Sebastien Loeb | 2nd, 55 seconds behind Loeb |
| Greece 2013 |  Jari-Matti Latvala | 10th, early puncture and fuel pressure issues |
| Germany 2013 | Dani Sordo | 17th, damaged suspension on first day |
| Sweden 2014 | Jari-Matti Latvala | 6th, snow bank collision |
| Argentina 2014 | Jari-Matti Latvala | 2nd, a minute and a half behind Latvala |
| Finland 2014 | Jari-Matti Latvala | 2nd, 4 seconds behind Latvala |
| Germany 2014 |  Thierry Neuville | DNF, went off the road on first day |
| France 2014 | Jari-Matti Latvala | 13th, gearbox failure |
| Argentina 2015 | Kris Meeke | 17th, engine problems |
| Portugal 2015 | Jari-Matti Latvala | 2nd, 8 seconds behind Latvala |
| Finland 2015 | Jari-Matti Latvala | 2nd, 14 seconds behind Latvala |
| France 2015 | Jari-Matti Latvala | 15th, gearshift problem |
| Spain 2015 | Andreas Mikkelsen | DNF, crashed out of the lead on Power Stage |