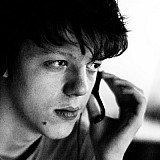 Petter Solberg says that he has invited former WRC rival Sebastien Loeb to join him in World Rallycross on numerous occasions in the past - and is delighted the Frenchman will be finally tackling the discipline.
Solberg was one of Loeb's main challengers during the Frenchman's WRC career, denying him a maiden title in 2003 by one point and then finishing runner-up to the future nine-time champion in 2004 and 2005.
In February, Loeb announced he will spend the upcoming season driving for Team Peugeot-Hansen in World Rallycross for the category's third season - with the previous two campaigns both won by Solberg.
"It's fantastic for the FIA World RX Championship that Loeb takes on this challenge," Solberg told Motorsport.com.
"He is a major star and an incredible driver. It has been a dream of mine for several years to compete against Loeb again, and I have asked him to come over many times. Now it's finally happened!"
Solberg added that he expects Loeb to already be a threat in his debut season, but stressed that the Frenchman's new teammate - 2015 runner-up Timmy Hansen - is likewise a force to be reckoned with.
"I believe that Peugeot once again will be a major factor in the 2016 championship, and Loeb is one of two serious contenders in that team," Solberg said.
"[He] will be a championship contender, I think. Maybe he will need a few races to learn the 'game', but the fight for the title will be extremely hard for everyone, myself included."
Asked if he had any advice to give the Frenchman, Solberg said said: "Loeb knows six times more than myself how to win a [world] championship, so I'm not in a position to give him advice.
"But I can give him the one: 'You need to beat me.' "
Interview by Alex Sergeev