Subscribe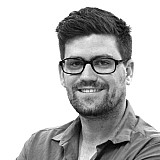 Mattias Ekstrom says getting some backing from Audi is crucial to the survival of his title-winning EKS rallycross squad.
Ekstrom, who recently wrapped up the World Rallycross Championship thanks to missing the final DTM round of the season, runs his Audi S1 through his own privateer EKS team.
But he's now looking to Audi to provide some support, claiming that it will be impossible to continue to compete with the likes of Ford and Peugeot without some level of help from Ingolstadt.
"When I started the project I knew we were going to keep it at the same level for three years and then we would see how the sport has developed," he said. "I think it will be unrealistic for me to continue without any support.
"It is nearly a must as Peugeot and Ford are really raising the bar and doing a better job than they have ever done. We are also trying, but I feel we have come to the limit of what we can achieve as a privately-run team, and if we should improve ourselves now, we will need more factory backing.
"It doesn't necessarily mean it needs to become a full factory team, but we will need more factory backing on a daily basis."
Even after closing down its LMP1 programme, Audi has expressed interest in increasing its involvement with EKS and rallycross, particularly as the discipline begins to move towards electric technology.
"I think rallycross is going to be one of the best places to showcase high performance electric cars," added Ekstrom. "In Formula E the cars are not so fast and are supposed to last for quite long.
"I think rallycross could be the complete opposite and show the maximum performance of an electric car and in an extreme way.
"I believe in five to 10 years there will be a very good electric rallycross championship, because the technology is coming.
"There are a couple of example cars but I think a championship of 15-20 cars will take a little bit more time than three years.
"I would definitely like to develop an electric rallycross supercar. Imagine if you had a 1000-horsepower car. It would be insanely cool."
Ekstrom understanding of Audi shift
The two-time DTM champion also says that he fully understands Audi's decision to shut down its LMP1 program and focus on Formula E – but that he has little interest in the open-wheel category himself.
"I'm not a single-seater person and I don't have any intention to become a single-seater racer and endurance racing is not my part. I follow it closely as it is a part of the Audi family, but it's nothing that interests me as a race driver. It's not what I'm attracted to," he said.
"I can see the impact for Audi and Audi Sport to make this change. It will change a lot for some people and on the other side I think it is just being realistic that you have to adapt any action to the situation.
"Everybody know the battles Audi and the VW Group have had lately, but also you have to look into the future and fit your investment the best for what is coming. I believe there is a need to invest in electric cars for sure and there is only Formula E on the market currently, and there is probably some [electric] rallycross coming.
"I'm happy that they are continuing to invest in DTM because that is where I have a lot of my passion, and it's what I've been doing for so many years.
"I do understand the decision and I can understand that there are quite a lot of people disappointed that the LMP1 programme has stopped. I'm not angry, disappointed or surprised. Actually I think it's something that is easy to understand if you use a bigger perspective."