Get alerts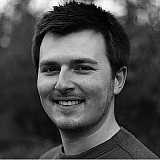 With the three manufacturers looking as closely matched as ever, the 2016 edition of the World Endurance Championship promises to be a classic. Jamie Klein assesses the LMP1 runners ahead of this weekend's Silverstone opener.
Porsche - the team to beat
Last year, Porsche deservedly swept the two biggest prizes in modern sportscar racing – adding both WEC drivers' and constructors' titles to a 17th victory at the Le Mans 24 Hours.
But that was the easy part: replicating the feat faced with renewed opposition from Audi and Toyota promises to be a far tougher task.
The Weissach marque may be the only LMP1 manufacturer to go into 2016 without an entirely new car, but plenty has changed about the 919 Hybrid over the winter. The team is using a lighter version of its tried-and-tested 2.0-litre V4 engine, twinned with a more efficient lithium-ion battery hybrid system (a solution now adopted by both Audi and Toyota) that worked to such devastating effect last year.
It has also reworked aerodynamics and front suspension to improve handling, and unlike last year a bespoke high-downforce aero configuration for Silverstone.
Porsche has completed nearly 23,000 kilometres of testing with its 2016 machine since wrapping up both titles at the end of last season, racking up by far the most miles in the official Prologue test at Paul Ricard last month – so it was little surprise to see all five sessions being topped by Porsche, the #1 car enjoying a healthy if not completely decisive advantage of eight tenths of a second over Toyota. That bodes well for a strong start to the season, even if that margin is reduced as the team reaches its development peak a little earlier in the campaign than its rivals.
The team has also had to adapt also to the surprising departure of technical director Alex Hitzinger, the role being temporarily thrust on to the very capable shoulders of Andreas Seidl, one of the key architects of Porsche's 2015 successes.
Sporting the #1 plate this season are defending champions Timo Bernhard, Brendon Hartley and Mark Webber, the trio that romped to four successive wins post-Le Mans last year en route to a title begrudged by few.
Romain Dumas, Marc Lieb and La Sarthe lap record-holder Neel Jani return in the sister #2 car to form an unchanged line-up from last year, with both Porsche and Audi agreeing to not run third cars at Le Mans this year as part of a VW Group cost-saving measure.
Audi - back to the drawing board
For all the recent talk of an impending switch to F1 by Audi, you only need to look at the painstaking effort it has put in to its all-new R18 e-tron quattro to realise that the Ingolstadt marque remains as committed to sportscar racing as ever, despite being humbled by sister brand Porsche last year.
The car certainly looks the part, sporting aggressively restyled front bodywork, and underneath the skin plenty has changed too, with lithium-ion batteries now complementing the 4-litre turbodiesel V6 engine instead of the old flywheel-based hybrid system. 
Audi also steps up from the 4MJ to the 6MJ energy retrieval sub-class, while boasting a lighter gearbox and a new central hydraulic system, all of which has made for what Andre Lotterer describes as "one of the biggest steps we've done in terms of year-on-year development." Necessary as this may have been, such an overhaul has inevitably given the team a few teething troubles to overcome. 
Indeed, at Paul Ricard, Audi completed 235 laps over the course of the two days, trailing Toyota (266) and Porsche (376), suggesting that the team is the furthest away from fully getting to grips with its package. 
Pace-wise, the R18 was the least impressive of the three LMP1-H machines, recording a best time 1.4s slower than Porsche's 919 Hybrid and just over a half a second back from the Toyota TS050 Hybrid – although it should be noted that Audi was two tenths up on its best Prologue time from last year, no mean feat given that the 2016 rules give the manufacturers 10MJ per lap less to play with, representing a 7.5 percent decrease from last season.
From a driver perspective, hopes of an Audi renaissance probably rest largely on the shoulders of Lotterer, still the benchmark LMP1 driver by any measure, and his fellow three-time Le Mans winning teammates Benoit Treluyer and Marcel Fassler.
But the sister car of Lucas di Grassi, Loic Duval and Oliver Jarvis – who now has a full season of WEC competition beneath his belt – will be worth keeping an eye on as well, the team's second machine enjoying a stable line-up for the first time in series' brief history.
Toyota - coming back fighting
Having dominated much of the 2014 season, Toyota was left to lick its wounds last year faced with quantum leaps in performance from its German opponents.
Realising any hope of retaining its titles was lost early in the year, the Japanese manufacturer switched its focus to ensuring this year's TS050 Hybrid would put it back in the game – and the signs of a return to form so far have been promising.
Gone is the normally-aspirated 3.7-litre V8 powerplant of previous years, ditched in favour of an all-new turbocharged 2.4-litre V6, while hybrid power is now supplied by lithium-ion batteries instead of the supercapacitors once favoured by the Cologne-based squad.
This has been complemented by a step up to from the 6MJ energy retrieval sub-class to 8MJ, putting Toyota level with Porsche and a step ahead of Audi.
At Paul Ricard, plenty of running was done in both high and low downforce configurations, the latter in preparation for an attempt to finally seal that elusive Le Mans victory the corporation so craves.
But, will it be enough to close a performance gap that effectively relegated the two Toyota cars into its own sub-class last season? The TS050 ended the Prologue less than a second adrift of the pacesetting Porsche, having made a not inconsiderable gain of 1.7s compared to the 2015 pre-season test, but Anthony Davidson admitted he was left feeling "closer but not quite close enough" compared with the 919 Hybrid.
Given Porsche has opted for the most evolutionary approach of the big 'three' however, Toyota could well have more untapped potential to extract from its machinery as the season goes on.
Either way, one thing is for sure: if the Toyota is up to the job of winning, its drivers certainly are too. Davidson, Sebastien Buemi and Kazuki Nakajima still represent one of the most potent line-ups on the grid, even if we didn't see too much of them last year, while ex-F1 star Kamui Kobayashi should slot in seamlessly alongside Mike Conway and Stephane Sarrazin in place of the semi-retired Alexander Wurz, who continues with the team this season in an unofficial reserve driver role.
LMP1-L - same old, same old?
Once again, just three cars are entered for the LMP1-L class this year – two R-One machines from Rebellion Racing and ByKolles' sole CLM P1/01. Both teams were well off the pace of the manufacturers last season, and there's little to suggest that things will change on that front in 2016, but at least both squads will start the season enjoying a great deal more stability than they did this time a year ago.
Rebellion missed the first two rounds of the 2015 campaign as it grappled with a change of engine supplier (going from Toyota units to AER), but with no such off-season upheaval this winter, the team has been able to rack up a respectable amount of testing mileage and ought to hit the ground running at Silverstone. A switch to Dunlop tyres should also come as a boost, as the team will no longer have to run the Michelins designed with the manufacturer teams in mind.
There's relative calm on the driver front too, as Nelson Piquet Jr joins fellow Formula E drivers Nick Heidfeld and Nicolas Prost in the #12 car for Silverstone, Spa and Le Mans before Mathias Beche returns to see out the season.
The #13 car boasts the same line-up it finished last year with, Dominik Kraihamer and Alexandre Imperatori once again being joined by recent single-seater convert Matheo Tuscher.
Over at ByKolles – whose AER-powered, Dunlop-shod CLM P1/01 can trace its roots back to the LMP2 Lotus T128 that raced in 2013 – there have been developments over the winter too, particularly in the aerodynamic and suspension departments, that the team hopes will help close the gap to Rebellion, which was around 1.5-2 seconds a lap at most tracks last year in qualifying trim. 
Simon Trummer and Pierre Kaffer both return from last season, joined by new recruit Oli Webb, the team's sole driver at Paul Ricard – although Kaffer's absence from Silverstone and Spa means James Rossiter will be making his WEC comeback before making way for the German at Le Mans.
Inside WEC previews the 6 Hours of Silverstone:
Check back later today (Thursday) for part two of our preview, which will look at the LMP2, GTE-Pro and GTE-Am contenders.