Subscribe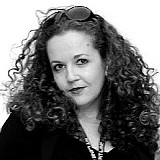 Today, Formula One is no longer the place to be in the eyes of most manufacturers.
The 2014 season was a year of great racing overshadowed by doom and gloom headlines relating to everything from the financial health of the sport to the sound of the engines. While there is no reason to expect 2015 will be all sunshine and roses, Formula One has yet to wake up to what is its biggest long-term problem.
Formula One likes to sell itself as the high-speed live action laboratory for automotive technology, the innovative sport whose research efforts touch our lives as road car users. It's why the sport courts manufacturer entries, it was the entire justification for the 2014 power unit paradigm shift, and it's in the IPO spiel that did the rounds in 2012.
The problem is, it's not simply true these days.
WEC surpassing F1 as the place to be for manufacturers
For those in search of a paddock filled with manufacturers competing at the highest level, it is no longer Formula One but the World Endurance Championship which is the place to be. With the futures of both Caterham and Lotus questionable (and links to the related road car firms severed), and Ferrari a desirable marque out of reach for most of humanity, it is only Mercedes who is both mass manufacturer and racing team. Renault's involvement remains restricted to engine supply, while Infiniti is seemingly present in logo alone.
The WEC paddock, in contrast, boasts an embarrassment of manufacturer riches. In the LMP1 category alone can be found Audi, Nissan, Porsche, and Toyota, while other categories boast representation from the likes of Aston Martin, Ferrari, and Porsche as manufacturer or factory-backed entries.
More publicity
It's not simply down to manufacturer involvement, however. When Audi became the first manufacturer to secure victory at the iconic 24 Heures du Mans endurance race, the whole world knew about it, thanks to a concerted media push that saw the achievement publicised in newspapers and on billboards in addition to the press coverage garnered. In contrast, all that the wider world knew about F1's 2014 power units - if they knew anything at all - was that they weren't loud enough and Bernie Ecclestone wasn't a fan.
As organisers of the 24 Heures du Mans, the Automobile Club de l'Ouest (ACO) have also been drivers of innovation. Since 2012, Garage 56 has been reserved for an entrant who aims to use the 24-hour race to test out new technology of some form. Previous occupants of Garage 56 have included the DeltaWing project (2012); the withdrawn GreenGT project aimed at running electric motors with a hydrogen fuel cell (2013); and Nissan's ZEOD RC (2014). The ACO's only action may have been to make the Garage 56 concept possible, but it earned them the public perception of a body keen to support green technology.
Ability to innovate severely limited 
In contrast, Formula One's technical regulations - laudably aimed at improving safety standards while maintaining good racing - become narrower and narrower each year. Opportunities for innovation still exist, but are more likely to be found in air flow and wing details than in concepts that are identifiable to the naked eye of the average observer as being something new, revolutionary, and different.
Whatever gains the sport makes in its attempts to rein in costs, the simple fact remains that - thus far, at least - the only manufacturer lured to F1 by the 2014 power unit change was Honda. The off-season started with quickly denied rumours that VW was on its way back in via an Audi entry, and there have been no serious mutterings regarding the involvement of any other manufacturers.
With the WEC having positioned itself as the championship of choice for manufacturers, with reasonable global media exposure thanks to the Le Mans event and decent return on investment in terms of road car R&D, Formula One risks becoming the second-tier global tech championship lest it gets its house in order, and fast.