Subscribe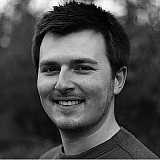 FIA WEC boss Gerard Neveu says the clash between the Nurburgring round of the series and the New York Formula E race will definitely remain.
Both events are currently scheduled to take place on the weekend of the 16 July 2017, with Formula E set to run two races on a street course in Brooklyn over two days.
There had been hope that WEC may have changed the date of its Nurburgring race to the 23 July to avert the clash, which would have saved the drivers that compete in both series a potentially difficult choice about where to race.
However, speaking in Shanghai, Neveu said that the looming possibility of the F1 German Grand Prix at Hockenheim being moved forward a week to the 23 July forced WEC to fix the date for its Nurburgring race on the 16th.
Moving the race to the 30 July is impossible for logistical reasons, as time is needed to freight equipment to Mexico City, while a date earlier than the 16 July has also been discarded due to the proximity to the Le Mans 24 Hours on the 17-18 June.
"It has to be one of the two weekends [16 or 23 July]," said Neveu. "We know there is a F1 Grand Prix in Germany running in the same period, and it will be at Hockenheim.
"From our knowledge it will happen on 23 July. We don't have this guarantee that the GP will happen at the end of July [on the 30th].
"So we had to take the decision with the Nurburgring, which is to host the race on the 16th.
"The calendar will stay like this, because the Nurburgring is arranging its schedule and renting the track for the other weekend [the 23rd]. There is no other option available. What can I do? It's finished."