Get alerts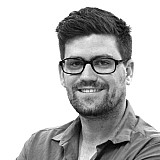 Mark Webber says the World Championship-winning Porsche line-up of him, Timo Bernhard, and Brendon Hartley is the perfect mix of speed and experience.
In an exclusive video interview with Motorsport.com, the Australian opened up on his two team-mates immediately after the trio sealed the 2015 World Endurance Championship crown in Bahrain.
"I've really enjoyed working with both of them the last two years," said Webber.
"Timo, I've worked with a lot of professionals but he's right up there, honestly.He's a fit guy, disciplined, debriefs, very technically advanced in terms of where the car needs to be in this championship. He's on it. He's made my job easy for the transition.
"And when you want sheer lap-time from a bright-eyed, bushy-tailed youngster, BH is the man. Brendon is very, very fast, very quick, so I think we've got a very nice mix on the car.
"Together with the experience, there is a nice mix."
For more from Webber, check out the full interview below.