Get alerts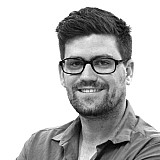 Mark Webber says it took time to re-adjust to working so closely with his team-mates when he first made the switch from Formula 1 to long-distance racing.
Webber spent the last five years of his Formula 1 career paired with Sebastian Vettel at Red Bull Racing, the working relationship between the two distant at best given what Webber perceived as being favouritism from Red Bull towards the German.
However in his new role at Porsche, Webber is now sharing one car with two other drivers across a race weekend, which he says requires a much more selfless approach to car set-up and data sharing.
And Webber also admits it took some time to get used to working that way, given how different it is from Formula 1.
"The first six-to-eight months, you learn how to integrate yourself with the car and the drivers," he told Motorsport.com.
"The car really shouldn't know who is in the car, because we all have to try and perform at the same level and have the same feeling and balance requirements from the car.
"We have a super open dialogue, and try and help each other. That was one surprise for Nico Hulkenberg [at Le Mans], how open we were when he made the transition across, and trying to help him as much as we could.
"I've been very lucky to have someone like Timo Bernhard in my car. He's been sensational at helping me with that transition."
No competition between drivers
While Formula 1 tends to follow the 'the first person you have to beat is your team-mate' ethos, Webber says there is "very little" competition between the three drivers sharing one car.
In fact, he says he is happy when his team-mates are quicker than him.
"There's very little [competition] in the same car," he said.
"It's incredible, we are like guys rowing the same boat. We all want everyone to do well.
"If Brendon [Hartley] is going exceptionally fast, there is no one happier about it than me watching him do that because it's going to benefit all of us, and vice versa.
"Even now, at this early stage of bringing Porsche back to racing, we have such an open dialogue on the two sister cars.
"It's been an incredible run so far, and it's been so rewarding to play a small role in helping the team come together."