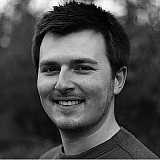 Mark Webber says the final season of his racing career couldn't have gone much better, as he and his Porsche WEC teammates gear up to end the year with one last victory in Bahrain.
The Australian will draw the curtain on a glittering international career spanning more than 20 years after the WEC season finale on Sunday, having announced his retirement in the run-up to last month's Fuji race.
"Pretty normal actually," said Webber when asked about his feelings ahead of his last race. "I want to win the race. Timo, Brendon and I have been working really hard, we're focused on getting the best result possible.
"We're going to have some tough competition again with Audi and Toyota, it's going to be a pretty tight race. With car #1 we love those hot tight battles. We're in good form so it's going to be a really special race."
Since the Le Mans 24 Hours, Webber and his crewmates in the #1 Porsche, Timo Bernhard and Brendon Hartley, have taken victories at the Nurburgring, Mexico City, Austin and Shanghai, boosting the trio's WEC victory count to eight in 24 starts.
Reflecting on the 2016 season as a whole, Webber said the high level of his performances this year showed he was choosing to bow out of motor racing at the right time.
"I'm very happy with it," said the Australian of his third and final WEC campaign. "We've had a lot of victories, the most victories out of any team, so that's great for our car.
"For us we couldn't have done much more with car #1, we've had a great year. Timo and Brendon have driven awesome and it's everything that I expected in terms of going out at the level that I'm driving at right now.
"I'm still driving reasonably well, so it's good to have that sort of memory and feeling and not being frustrated because you're not driving that well, or being involved in things you don't want to be involved in.
"In the end it's been a really nice year, and we have a nice opportunity to try and put a small cherry on top. We've got some work to do yet."
Watch the full interview:
Interview by Erwin Jaeggi