Get alerts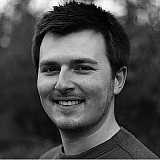 Aston Martin Racing has confirmed that sportscar stalwart Darren Turner will remain with the British marque for a further three years.
The announcement extends a 12-year association between Turner and the Prodrive organisation, which has run Aston Martin's sportscar programme since its inception in late 2004.
In that time, Turner, 41, has picked up back-to-back GT1 class wins in the Le Mans 24 Hours in 2007 and 2008, before stepping up to join the manufacturer's three-year LMP1 assault.
Since 2012, he has been a constant presence in Aston Martin's GTE programme in the FIA WEC, picking up six class victories, while also participating in the Nurburgring 24 Hours.
"Within my time at Aston Martin Racing we have had so many highs," said Turner.
"Like with any team, we have had our low points too but we always come out fighting - right now we are in a very strong place.
"We have an exciting few years ahead of us in GT racing. The discipline is going from strength-to-strength and I'm looking forward to working with the team to develop its new cars."
As part of the agreement, Turner will also become a brand ambassador and development driver for Aston Martin's road car arm, a move that promises to use his "development knowledge and expertise to benefit the marque's future sportscar development."
"Although I've always had a strong relationship with the road car arm of the business and have been involved in many projects, this is the first time that we have come to a formal agreement and signed a contract," added Turner.
"This will see me get more involved with road car projects and will draw an even closer link between these and our race car programmes."