Subscribe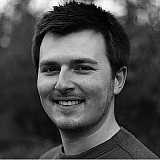 Toyota Motorsport director Rob Leupen has indicated that the LMP1 rules freeze introduced by FIA WEC organisers boosts the chances of the Japanese firm running three cars at Le Mans.
Budgetary restrictions have up to now restricted Toyota to a two-car assault at the French endurance classic, the Cologne-based squad preferring not to compromise development for the sake of running three cars.
However, momentum appears to be gathering behind a change in approach for 2017, when Toyota could opt to run a third TS050 Hybrid in pursuit of a first Le Mans win.
Leupen said the decision to freeze LMP1 rules until the end of 2019 – in effect abandoning the planned increase to 10MJ hybrid systems in 2018 – could push Toyota towards committing to a three-car Le Mans tilt.
"As always, we say that it depends on the budget what is going to happen [with a third car]," Leupen told Motorsport.com prior to Sunday's announcement of a rules freeze.
"What maybe can help the situation a little bit is that we are now with Porsche and WEC in talks via the ACO about delaying the regulations for 2018.
"So we have to wait and see, but as soon as we have the possibility of fielding a third car for Le Mans, then we will do that with certainty.
"We just need to keep costs under control, that's why we are doing this [the rules freeze]. There is also of course the interest of another manufacturer maybe coming in the WEC, but that's good for us too."
The Dutchman also admitted Toyota had already started work on its 2018 design, but said that not many resources had been dedicated to the project.
"We started on it, but it is at the moment still a good time to change things," he said. "We have not spent a lot of money. What we have spent has mostly gone towards research in that direction.
"We are [still] at a time where we can say, 'yes, we can change things.'"
Audi driver contact
Leupen also revealed that some of Audi's LMP1 drivers had been in touch about possible opportunities for 2017, but insisted there was no room to accommodate any of them in Toyota's main line-up.
"Of course there was contact," he explained. "They reached out to us at an early stage, already before Audi took the decision to pull out from WEC.
"We've [already] made our decisions, so in that respect it has no impact on cars #5 and #6."
While Andre Lotterer is switching to Porsche for 2017, the fate of Audi's remaining LMP1 drivers from this season remains unclear, although any opportunites to stay in the top division will be dictated by whether Toyota and Porsche ultimately choose to run three cars at Le Mans.
Interview by Erwin Jaeggi