Get alerts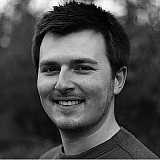 Toyota is set to keep all six of its current LMP1 drivers under contract for the 2018/19 FIA World Endurance Championship superseason.
The Japanese manufacturer all but confirmed it will remain in the series during WEC's end-of-season gala in Bahrain last month, and an official statement on the matter is expected next week.
It's understood Toyota had been waiting to see the specifics of the FIA and Automobile Club de l'Ouest's plans to balance hybrid and non-hybrid LMP1 cars before making a final decision to commit.
Sebastien Buemi, Kazuki Nakajima, Anthony Davidson, Mike Conway, Kamui Kobayashi and 2017 rookie Jose Maria Lopez are all set to be retained for the 2018/19 campaign.
However, the situation surrounding Fernando Alonso's potential assault on the Le Mans 24 Hours and possible other WEC rounds with Toyota leaves question marks about how the team's final line-up will look next season.
An expansion to a third car to accommodate the Spaniard is deemed unlikely, meaning one of the six regulars could be forced to make way on an ad-hoc basis.
"We keep the same six [drivers] for next season," team director Rob Leupen told Motorsport.com. "We have long-term contracts, and we stand by those."
WTCC convert Lopez has been subject to rumours about his future following mistakes at Silverstone and Shanghai, with the latter costing Toyota a one-two finish and the chance to take the manufacturers' championship battle to the final race in Bahrain.
Asked specifically about Lopez's situation, Leupen added: "It's his first year, and if you go back to Mike or Kamui's first season, everybody has made mistakes.
"So from that point of view, it's a learning curve and next year he has to deliver."
Lopez satisfied with rookie season
For his part, Lopez says he believes his season has been generally positive, despite his high-profile errors, and that his speed showed that leaving the WTCC was the right choice.
"I didn't come here to stay only one year," Lopez told Motorsport.com. "I had my time in WTCC, I probably I could have stayed there forever and probably achieve more championships.
"This was a fresh start for me, completely starting from zero, driving cars that are much quicker. It's been a learning season for me. With this decision I didn't stay in the comfort area.
"[I made] a few mistakes, but I think taking off those two weekends [Silverstone and Shanghai] it's been a good year for me. My pace in the races has been very good and that I think is the most positive.
"There are for sure things that I can learn and I still will learn, especially traffic management. But I'm happy with my season and I'm happy to have taken the decision to be in this category."