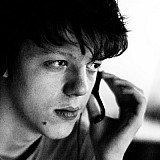 Toyota has officially launched its 2016 World Endurance Championship campaign with the unveiling of the TS050 Hybrid LMP1 challenger.
The manufacturer will field two TS050s in the upcoming season – the #5 for Sebastien Buemi, Anthony Davidson and Kazuki Nakajima, and the #6 for Mike Conway, Stephane Sarrazin and newcomer Kamui Kobayashi.
Pictures of the all-new livery white, black and red livery for the new car – as opposed to the blue liveries of its predecessors – were first released in February before the TS050 made its on-track debut later in the month.
Following a difficult season with the TS040, which lagged well behind Audi's R18 e-tron quattro and Porsche's 919 Hybrid in terms of pace, the TS050 has swapped the normally-aspirated V8 engine for a V6 direct injection twin-turbo engine.
"This is a very exciting season for Toyota Gazoo Racing, particularly because we have a completely new car with a new powertrain concept," said team president Toshio Sato.
"This reflects the current trend in road cars and gives us more opportunities to transfer know-how and technology into Toyota's road car developments.
"Our WEC activities are motivated by the development of technology and people; we are already seeing the results of our activities in current road cars. But as well as helping Toyota to make ever-better cars, we also want to win.
"Our clear target this year is to compete again at the front, after a very disappointing 2015 season."
Technical director Pascal Vasselon added: "Aside from some principles which have been retained to capitalise on previous years' development, we have changed every single part.
"In many areas, like the powertrain and the aerodynamics, the concepts themselves have changed. The aerodynamic concept, and particularly the front face of the car, has changed drastically."
During the launch, the team also confirmed that Toyota junior Ryo Hirakawa, who will drive the Thiriet by TDS LMP2 car in ELMS and the Le Mans 24 Hours, will be working and testing with the LMP1 team throughout the season.