Subscribe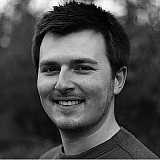 Stephane Sarrazin says the Toyota WEC team is "really fired up" about its prospects in 2016 with an all-new car, saying that every detail has been changed from its 2015 counterpart.
After winning last year's WEC title, the Japanese manufacturer was well off the pace of German rivals Audi and Porsche in 2015, its two cars forming a subclass of its own and scoring only two third places all season.
In a bid to close the gap, Toyota will be bringing its all-new TS050 HYBRID to the party in 2016, and Sarrazin says the new car has no carry over parts from its predecessor.
"The car is brand new; every single part has been changed," Sarrazin said in an interview with the Le Mans 24 Hours website. "Toyota never ceases to amaze me in that respect.
"We'll have a turbocharged engine and KERS batteries and we're stepping up to 8 megajoules, which will give us more power and better acceleration.
"They've reworked everything, including the aerodynamics. We're really fired up."
A "laborious" season
Sarrazin also revealed that Toyota knew as soon as the official Prologue tests in March at Paul Ricard that it would be out of contention for victories.
"It was difficult, laborious even," added the Frenchman. "We had the best car last season, but this year we were lagging behind Porsche and Audi.
"Last winter, we managed to gain three seconds per lap but they knocked off five or six. Right from the tests at Paul Ricard, we knew we were out of it. 
"Le Mans was one of the big disappointments. Last year, we led the race and this year we were three seconds behind on each lap.
"I must admit that was tough for everyone, but we've put it behind us."