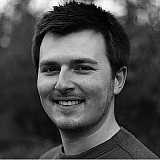 Anthony Davidson says the Toyota WEC squad has had to "retaliate in an aggressive way" with its new TS050 Hybrid machine after a disastrous 2015 season.
After finishing a distant third to LMP1 rivals Porsche and Audi last year, Toyota is pinning its 2016 hopes on a brand-new car, which was revealed officially on Thursday at Paul Ricard.
The Japanese manufacturer has switched from a normally-aspirated 3.7-litre V8 engine to a twin-turbo 2.4-litre powerplant for the new season.
Toyota is also competing in the maximum hybrid energy sub-class of 8MJ, up from 6MJ, and has gone from using super-capacitors to lithium-ion batteries, similar to Porsche and Audi.
Davidson, who along with Sebastien Buemi took the WEC drivers' crown in 2014, paid tribute to his team for conducting such a thorough overhaul of its car in a relatively short space of time.
"After the beating we had last year, we had to retaliate in an aggressive way," explained Davidson to Motorsport.com.
"It's been a fast tracked programme for the team. This has been put together in such a short space of time; it should've taken maybe two years and they've done it in six months.
"It has put us on the back foot coming into this year, because it is not that easy to get it all done in a short space of time but they've really worked wonders."
New hybrid system "incredible"
Davidson said the step up in power was immediately noticeable when he first drove the TS050, which generates a total of 986bhp across its combustion engine and hybrid systems.
"Having stepped up the megajoule category, the hybrid kick that you get is much more," said the Briton. "And it is coming from battery power, the latest in lithium-ion technology, instead of the older super-capacitor. 
"The technology is moving at such a fast rate and when you drive car you feel the advancements – it is incredible."
He added: "When we talk about the combustion engine, it is pretty old technology when you compare it to the battery, the lithium-ion technology and electric motor recovery and heat recovery.
"I can easily see where we were left behind last year in the hybrid stakes. The amount we have already learned in just two months is an eye-opener for everybody in the team."