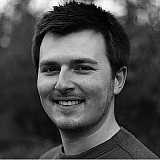 Toyota drivers Mike Conway and Stephane Sarrazin conceded the #1 Porsche was too quick for the Japanese marque to beat in the WEC 6 Hours of Shanghai.
Following their victory on Toyota's home turf at Fuji, Conway, Sarrazin and Kamui Kobayashi kept their title hopes alive by coming second in Shanghai, albeit a minute down on the victorious #1 Porsche crew of Mark Webber, Brendon Hartley and Timo Bernhard.
The #6 car in particular lost time with two slow left-rear punctures in the penultimate hour, while holding a comfortable second place, which forced Conway to cut short his stints twice.
However, even without this setback, the British driver admitted that the #1 Porsche had "the edge" on pace and would have been difficult to beat.
"The first stint was good, we saw where our pace was and it looked stronger than Porsche #2," said Conway. "It was a shame to get those punctures when I jumped back in.
"I thought at one point with those punctures we wouldn't even have the chance to even come third, but everyone dug deep and did a really good job.
"Porsche just had the edge on everyone today, maybe it would have been a close fight with no punctures, but we fought to the end."
Although the #2 Porsche crew maintains a lead of 17 points in the drivers' standings heading to Bahrain, with only 26 on offer, Sarrazin vowed to give it everything to overturn the deficit.
"It was a strong weekend, the car was very fast," said Sarrazin. "Porsche was too fast for us, but we gave it our best.
"We are still in the game for the championship, it will be difficult [to catch up] 17 points, but you never know what can happen in Bahrain.
"The car is fast in both qualifying and the race, so we will keep pushing."