Subscribe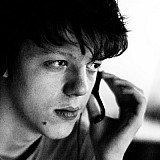 Toyota LMP1 driver Anthony Davidson feels the Japanese manufacturer is still not on the same level as reigning WEC champion Porsche, despite having made huge progress in the off-season.
In the WEC Prologue test at Paul Ricard, the new Toyota TS050 recorded a best lap of 1m38.273s courtesy of Stephane Sarrazin.
That lap placed Toyota ahead of Audi and just eight tenths off Porsche after a 2015 campaign where it was well adrift of the two German manufacturers.
Speaking to Motorsport.com, Davidson said: "We're already closer [to Porsche] than where we were this time last year, but it's not quite close enough, it feels.
"We can only really go by the laptimes that we see and the odd glimpse that you have of their car on the track, but most of the time, when you see them on the circuit, you are running tyres that are on different life. And it's easy to jump to conclusions.
"We had consistently the fastest middle sector and that proves that our straightline speed is good and that the way that we get there is good. That's one area we massively struggled last year. We were losing a second in the straight line last year here and now we're the ones setting the pace in that sector.
"And it just feels like a much more efficient car than last year's as well, aerodynamically. So who knows? Maybe we'll be right there."
Meanwhile, Davidson's #5 TS050 teammate Sebastien Buemi said: "It's the first time we've been able to kind of see where we are.
"Clearly, we know we won't know here whether we're competitive, but we're definitely more competitive than last year."
Porsche in prime position
When talking about Toyota's LMP1 rivals, Davidson concurred that Porsche is likely to be the team to beat.
"Porsche is strong again," he said. "They are the ones with the target on their back. Everybody is trying to hunt them down and be on par with them.
"Porsche's got the experience of their package, of their powertrain. All they've done is honed it this year - and there's a lot to be said for that.
"They were already at the 8MJ category, they're gonna hone that. They already had the recovery system working properly, that's going to be refined. It allows them to work on things that are still a problem for, say, us and Audi. It allows them to work on things that they've ironed out and we're still working on.
"So yeah, they've made another step going into this year, like you would've imagined they would have. It's up to everyone else to try and catch them and bridge that gap."
Interview by Erwin Jaeggi
Additional reporting by Basile Davoine