Get alerts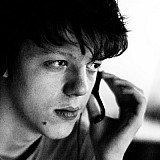 SMP Racing's new World Endurance Championship recruit Vitaly Petrov believes the team is yet to uncover the full potential of its BR01 prototype.
The BR01 LMP2 car made its debut last year with a partial campaign in the European Le Mans Series and, most recently, made headlines by taking pole in the Rolex 24 at Daytona at the hands of Mikhail Aleshin.
In 2016, SMP will field two BR01 prototypes in WEC, with ex-F1 driver Petrov partnering Viktor Shaitar and Kirill Ladygin in the #37 machine.
Speaking to Motorsport.com during the WEC Prologue test at Paul Ricard, Petrov said: "So far it's been quite good for us and the team has done a good job with the new BR01 car - and we have done quite a lot of testing.
"Still though, we have not opened the full potential [of the car] at the moment, but we are positive within the team. It will be a tough and interesting year in LMP2 with some very hard competition, which will be good to race against."
The #37 car was eighth in class in the combined classification of the two-day test, its best time - set by Petrov - just a second off the quickest LMP2 car. The other BR01 - #27 - was ninth.
"Big plans" for SMP Racing
Petrov, who spent 2015 on the sidelines, noted that SMP's lofty ambitions were a big motivation behind him joining the team.
He said: "For me it was important last year, when I wasn't racing, to look around and see what was happening in racing. I wanted to stand back and see what the future might bring.
"In the SMP Racing team, I can see a good future with big plans. They have big ambitions. Today, we concentrate on the LMP2 championship and then we'll see what plans there are in the future."