Get alerts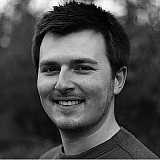 Sebring's return FIA World Endurance Championship race in 2019 will be a 1,500-mile event, it has been announced.
The Florida track was confirmed as part of the WEC's 2018/19 'superseason', which kicks off with the Spa 6 Hours in May 2018 and ends with the Le Mans 24 Hours the following year.
WEC's Sebring race shares the bill with IMSA's traditional 12-hour event in March 2019, which will take place on the Saturday running from 10am to 10pm before the WEC race begins at midnight.
Amid concerns that another timed event would detract from the Sebring 12 Hours, it has been decided that the WEC event will be run over a fixed distance of 1,500 miles (2,414km), or 402 laps.
The last time a WEC race was held at Sebring was in 2012, when it was incorporated into the usual 12-hour race and 325 laps were completed by the winning car.
This year, 348 laps were completed by the winning DPi in the IMSA-run event, implying that the 2019 WEC race would be roughly 15 percent (or just under two hours) longer.
However, the faster speeds of LMP1 cars compared to DPi machinery, combined with the likelihood of fewer caution periods, mean the WEC race is likely to end up being of similar length to the 12 Hours.
LMP1 rule tweaks confirmed
The idea of combining hybrid and non-hybrid LMP1 cars into one class announced when the new roadmap for the WEC was unveiled in Mexico City has also been confirmed by the FIA.
The lap-time performance the two types of cars will be equalised as announced by allowing the non-hybrids to use more fuel per lap, but a fuel-range advantage for hybrids will be maintained.
The advantage given to turbocharged engines by the fuel-flow regulations introduced in 2014 will also be removed to try to encourage privateers to enter LMP1.
The use of fluidic switches to direct air flow around aerodynamic surfaces has also been banned "in anticipation of potential complex and expensive developments in this area".