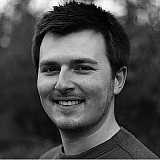 James Rossiter will make his return to the World Endurance Championship in the upcoming 6 Hours of Silverstone with the ByKolles privateer LMP1 squad.
Rossiter, 32, last appeared in the WEC in 2014, contesting the Austin and Fuji races for the Lotus team, which was rebranded as ByKolles last year.
Since then, the Briton has focussed exclusively on his commitments in Japan, where has combined racing in Super GT and Super Formula series for the last two seasons.
However, Rossiter has now been drafted in for the 2016 season WEC season opener at Silverstone to race alongside Simon Trummer and Oli Webb, and will continue with the team at Spa.
He replaces Pierre Kaffer, who has "other contractual racing duties" but is expected to return for the Le Mans 24 Hours in June and the rest of the WEC season.
"I can't wait to drive the LMP1 car," said Rossiter. "I have raced in Le Mans prototypes many times. It's fantastic to contest in the WEC again.
"The season opener will take place at Silverstone. It is my home race and therefore a very special event for me. I am looking forward to supporting the ByKolles Racing Team in the further development of the car.
"We aim for the best possible results at Silverstone and Spa; at the same time we want to prepare the car for the important race in Le Mans."