Get alerts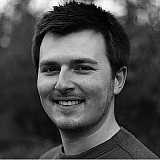 Andy Priaulx says he decided to leave BMW to join Ford's new assault on the World Endurance Championship as he feared becoming "too comfortable".
Three-time WTCC champion Priaulx's decision to part ways with BMW, which was exclusively revealed by Motorsport.com in November, brought the curtain down on a 13-year relationship with the Bavarian marque.
Speaking to Motorsport.com at Tuesday's Ford driver unveiling, the Guernseyman said that BMW understood his desire to return to the Le Mans 24 Hours, which he previously contested in 2010 and 2011.
"I left BMW on really good terms," Priaulx explained. "When I sat down with them and said: 'Look guys, I really want to go to Ford and win these big races like Le Mans', they didn't want to get in my way.
"They wished me luck and told me to go and win Le Mans for them, so there's no animosity there.
Asked exactly what attracted him to throw in his lot with Ford, the 41-year-old said his motivation was wanting to push himself instead of remaining in his comfort zone.
"You can't get too comfortable," said Priaulx. "I could have driven a GT3 car or a British Touring car this year, but with Ford I have a chance to go for wins in these big races.
"I feel like I've performed really well these last few years, but I think you have to put yourself in a slightly uneasy environment to really get the best out of yourself."
Daytona attack
As well as tackling Le Mans with Ford this year, Priaulx will get the chance to fight for honours in another iconic 24 Hour race at Daytona – albeit in a Riley-Ford prototype instead of the all-new GT.
Although WEC stablemate Stefan Mucke and IndyCar driver Sebastien Bourdais were selected to join Ford's quartet of IMSA drivers in the GT cars, Priaulx says the race will nonetheless be a valuable learning experience.
"I was talking [with Ford] about doing Daytona, although to begin with I was hoping I could race in the GT car just to get some extra mileage in it and get to know it," he revealed.
"That didn't happen, but then they asked me to race in the DP and go for overall honours – and it would have been stupid to turn it down.
"I'll still get to start working with the Ford guys, and the two cars have the same engine, so I'll get experience working with that."