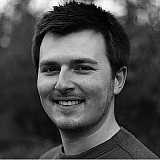 Newly-announced Ford factory driver Olivier Pla says he has no regrets about joining Nissan's ill-fated LMP1 assault last season.
Nissan pulled the plug on its sportscar project in December following a disastrous year for the GT-R LM NISMO, which was originally entered for the whole WEC season but only ended up racing in the Le Mans 24 Hours.
Running without a working hybrid system, Nissan languished some 20 seconds off the pace of its class rivals, and the innovative front-engined car has not raced since.
Asked by Motorsport.com if he had any regrets about joining the Japanese manufacturer given its calamitous season, Pla said: "You can never regret joining a manufacturer.
"Every driver looks for an opportunity with a manufacturer. They gave me chance to be a [LMP1] driver, and it was tough for everyone in the team.
"But that's life; at the end of the day these experiences make you stronger."
Despite the tough experience at Le Mans, where Pla failed to finish alongside teammates Max Chilton and Jann Mardenborough, the Frenchman said he had nothing but admiration for the members of the team itself.
"I think what Ben [Bowlby, technical director] and his team did was very brave; they took a big risk," Pla added.
"Unfortunately it didn't pay off, but I can't be critical of them – sometimes when you can take a risk in life it doesn't work.
"I felt sorry for everyone at the team [when Nissan announced its withdrawal]. I was amazed by the amount of work the mechanics and engineers put in.
"I have to take off my hat to them – it's a shame it had to end like that."