Subscribe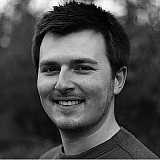 More manufacturers, different rules, new technologies - there's plenty of debate surrounding the future of WEC right now. But, as Jamie Klein argues, there's one much simpler change that needs to come first.
Eight down, one to go. We're at the tail end of the FIA World Endurance Championship season, and while Porsche may have locked down the manufacturers' crown in Shanghai, the drivers' race remains very much open for the big finale in Bahrain.
Except, it's not open. Or, at least, not in any meaningful way. And for that, we have to point the finger at a points system ill-designed for a series in which there are only six realistic contenders for overall victory in any given race.
The 25-18-15 et al points system was pioneered by Formula 1 in 2010, and since then it has gone on to be used in just about every major FIA championship. And that's fine, as it works well when there is a healthy field of 20 or more cars of which 15 or so can be expected to finish.
It rewards enough of the grid to give the lesser competitors something to fight for, but without making the task of cruising and collecting for the sake of the championship too easy.
Watch our 6 Hours of Shanghai review:
But, applied to WEC, the F1 points system has given us the rather odd situation where the champions-elect – Neel Jani, Romain Dumas and Marc Lieb – have been able to finish fourth or fifth in every race since Le Mans and yet still head to Bahrain with a healthy cushion over their rivals.
Such an observation is not to detract from the efforts of the #2 crew, who did exactly what was required to win at La Sarthe and have been 'playing the game' ever since. Dumas spoke in the pre-event press conference in China of "playing it safe", and frankly, why wouldn't he?
That said, it's hardly likely to set the collective pulse of the fans racing to see the Frenchman and his colleagues cruise home fifth in Bahrain to grab the title, even if the #6 Toyota crew – which has generated much of the excitement of the championship's Asian leg so far – storms to victory.
Given that the #1 car will inevitably be ordered aside at some point in the race, Dumas and co. cannot finish lower than fifth barring a catastrophic failure of some kind that either puts them behind at least one of the LMP1-L cars (or even an LMP2) or eliminates them entirely.
What's more, drawing some inspiration from points systems of old, we could heading to Bahrain with three cars in realistic contention and the #2 crew not having the option of merely bringing it home in order to be crowned champions.
How, dear reader, does this championship scenario sound?
Pos.
No./Team
Drivers
Points
1
#2 Porsche

 Romain Dumas

 Neel Jani

 Marc Lieb

50
2
#1 Porsche

 Mark Webber

 Brendon Hartley

 Timo Bernhard

44
3
#6 Toyota

 Stephane Sarrazin

 Kamui Kobayashi

 Mike Conway

43
4
#8 Audi

 Lucas di Grassi

 Oliver Jarvis

 Loic Duval

38
5
#7 Audi

 Andre Lotterer

 Benoit Treluyer

 Marcel Fassler

20
Pretty good, right? All I did there was apply the classic, time-honoured points system used by F1 from 1991 to 2002, which awards points on a 10-6-4-3-2-1 basis for the top six finishers – with the caveat of double points at Le Mans.
Arguably, this skews things a little towards the #2 Porsche crew. So how's this for an even better alternative, with the bonus La Sarthe points removed from the equation:
Pos.
No./Team
Drivers
Points
1
#1 Porsche

 Mark Webber

 Brendon Hartley

 Timo Bernhard

44
2
#2 Porsche

 Romain Dumas

 Neel Jani

 Marc Lieb

40
3
#6 Toyota

 Stephane Sarrazin

 Kamui Kobayashi

 Mike Conway

37
4
#8 Audi

 Lucas di Grassi

 Oliver Jarvis

 Loic Duval

34
5
#7 Audi

 Andre Lotterer

 Benoit Treluyer

 Marcel Fassler

17
It's worth pointing out at this stage that we don't know how the #2 car would have performed if the points system forced Dumas, Jani and Lieb to go all out instead of playing the long game. But certainly since Le Mans, for various reasons, the trio have lagged behind their stablemates in the #1 Porsche, who have taken four of the last five race wins.
Webber, Hartley and Bernhard have more or less dominated since the fourth round of the series at the Nurburgring, but their failure to score at Le Mans – plus some bad luck at Spa and Hartley's accident at Silverstone – meant that, even if they had won all five races since July, they would still arrive in Bahrain forced to play second fiddle to the #2 crew under the current points regime.
Somehow, it doesn't seem right that such brilliance, apart from helping Porsche to wrap up the manufacturers' crown in a race to go, has gone basically unrewarded.
For 2017, the situation is only set to worsen. Audi's exit means we will almost certainly be down to a field of four hybrid LMP1s, and therefore just four realistic victory contenders in each race.
Unless Porsche and Toyota scale up to three cars for a full season (don't bet on it), or ByKolles suddenly can match the manufacturers (an even more inadvisable flutter), each of the four hybrids is all but guaranteed to score 12 points in every race.
Could we end up with a situation where the championship-winning car at the end of 2017 is one that hasn't won a single race? It's unlikely. But then again, in some alternate universe where the #7 Audi wasn't disqualified from Silverstone, and the #5 Toyota didn't conk out after 23 hours and 57 minutes at Le Mans, Dumas, Jani and Lieb are well placed to do exactly that this year.
That's something worth bearing in mind for the organisers as they convene this winter to think long and hard about how to steer WEC through its present challenges.
And that's not all...
While we're at it, let's have a look at how the rest of the class championships would look with the 10-6-4-3-2-1 system applied, not including double points at Le Mans.
LMP2
Pos.
No./Team
Drivers
Points
1
#36 Signatech Alpine

 Nicolas Lapierre

 Gustavo Menezes

 Stephane Richelmi

56
2
#43 RGR Sport by Morand

 Bruno Senna

 Filipe Albuquerque

 Ricardo Gonzalez

46
3
#26 G-Drive Racing

 Roman Rusinov

36
4
#26 G-Drive Racing

 Will Stevens

26
5
#31 Extreme Speed Motorsports

 Pipo Derani

 Ryan Dalziel

 Chris Cumming

26
In this particular instance, the #36 Signatech-Alpine guys would still have had the title sown up with a round to spare, but it's hard to argue with that given their four wins - which includes Le Mans.
GTE-Pro
Pos.
No./Team
Drivers
Points
1
#71 AF Corse Ferrari

 Davide Rigon

 Sam Bird

38
2
#51 AF Corse Ferrari

 Gianmaria Bruni

 James Calado

36
3
#67 Ford Chip Ganassi Racing

 Harry Tincknell

 Andy Priaulx

34
4
#95 Aston Martin Racing

 Nicki Thiim

 Marco Sorensen

34
5
#66 Ford Chip Ganassi Racing

 Stefan Mucke

 Olivier Pla

27
This is where it gets really good: how does a four-way title fight between three different manufacturers heading into Bahrain sound? Without taking anything away from the #95 Aston Martin duo, this would make a truly fitting end to a vintage year for the GTE-Pro category.
GTE-Am
Pos.
No./Team
Drivers
Points
1
#98 Aston Martin Racing

 Pedro Lamy

 Paul Dalla Lana

 Mathias Lauda

56
2
#83 AF Corse Ferrari

 Emmanuel Collard

 Francois Perrodo

 Rui Aguas

51
3
#88 Abu Dhabi-Proton Racing

 Khaled Al Qubaisi

 David Heinemeier Hansson

 Patrick Long

29
4
#78 KCMG

 Wolf Henzler

 Joel Camathias

 Christian Ried

25
5
#50 Larbre Competition

 Pierre Ragues

21
Yet another compelling argument against the current points system - the five wins of the #98 Aston Martin crew have gone somewhat unrewarded this year, but applying the 10-6-4 system gives them a deserved five-point advantage over the more consistent #83 Ferrari team prior to the final round.