Get alerts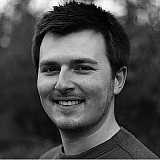 Max Chilton believes it was the right decision for Nissan to miss the first two races of the WEC season at Silverstone and Spa, as it will help the team to be ready for the Le Mans 24 Hours.
The ex-Marussia Formula 1 driver had originally been slated to compete in the entire WEC season in one of Nissan's two radical new GT-R LM Nismo machines alongside Marc Gene and Jann Mardenborough.
But the Japanese firm chose last month to pull out of the first two races in the wake of difficulties encountered during testing in order to give itself more time to prepare for Le Mans, a decision Chilton is supportive of.
"It was the right decision to pull out of the first two rounds as we hadn't practiced any long stints, driver changes or pitstops," the Briton told Motorsport.com.
"But at Le Mans we should be ready, and missing the first two races gave us more time to practice those things.
"The car took slightly longer to get to the stage of being able to do long runs than we first thought, but we're there now, and we're learning lots and rapidly improving.
"It's exciting because we haven't got anywhere near to reaching our potential yet."
Finishing a good result
Asked what Nissan could consider a successful result for its first outing at La Sarthe as a works operation since 1999, Chilton responded: "Finishing is what we have set out to do.
"Even if we're slow, finishing should mean a good result because of everyone else's issues, but we shouldn't be that slow we have huge straight-line speed.
"The car was designed around Le Mans, so if we're going to be competitive anywhere, it should be there, so it's a good place to start for us."
Front-wheel drive well disguised
Chilton added that he has been pleasantly surprised by the car's behaviour during testing, despite his initial reservations about Nissan's unconventional choice to adopt front-wheel drive.
"When I first drove it, I just didn't notice that it's front-wheel drive – you only can tell when it washes out wide on the power exiting a corner, but at high speed you would never know.
"I was expecting to have to change my driving style, but that's not been the case."