Subscribe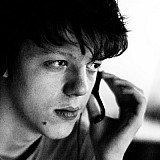 Harry Tincknell, who drove Nissan's ill-fated GT-R LM Nismo challenger last year, says the Japanese manufacturer was right to stop its LMP1 programme.
The radically-designed GT-R LM made its debut in the 2015 Le Mans 24 Hours, but proved well off the pace and would not make any subsequent appearances for the rest of the WEC season.
And while Tincknell believes there was more potential within the GT-R LM, he says Nissan was justified in ending the programme.
"The car was never shown as it was designed, so we never really saw the true capabilities," Tincknell told Motorsport.com.
"It was a shame because we didn't have time to fully develop it before Le Mans so we ran without a hybrid system."
"In the end, I think, ultimately it was the right decision to stop. Because, through a number of things and reasons, the car was going to be delayed as well for 2016.
"I don't think Nissan wanted to have two years of playing catch-up - and, obviously, the standard of Audi and Porsche is very high."
Still a Nissan driver
Despite the dissolution of the LMP1 programme, Tincknell, who has recently joined G-Drive Racing and JOTA Sport's new ELMS joint-venture, confirms that he remains on Nissan's books.
"I'm still a Nissan driver and I hope to continue [to be one] in the future," he said.
"I'm probably going to do a few races in different Nissan programmes - possibly some Blancpain races, possibly some stuff in Japan.
"But, honestly, everything there is still to be decided because the [LMP1] programme was ended very late in December and a lot of these programmes have already been confirmed for other drivers and other teams.
"It might be a case this year of doing a little bit of this, a little bit of that."
Interview by Sergey Bednaruk