Subscribe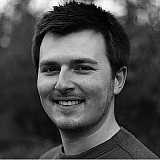 Audi sportscar ace Andre Lotterer speaks to Motorsport.com about the advances the German manufacturer has made with its latest LMP1 contender for this year's World Endurance Championship.
Once the dominant force of sportscar racing, Audi was left to lick its wounds last year as sister marque Porsche swept the board in the WEC, taking victory in the Le Mans 24 Hours and both titles at the end of the season.
The Ingolstadt marque has therefore gone back to the drawing board for 2016, with the latest iteration of its R18 e-tron quattro making its public debut last weekend at Paul Ricard for the WEC Prologue.
Andre Lotterer took time out of his busy testing schedule to speak to Motorsport.com about his first impressions of the new machine and what the new season could hold.
What has Audi learned at the Prologue?
"It's a continuous process with a new car. We tested it a bit last year already, did some roll-outs to learn a little bit about it. Everything is new so we're starting from… not zero, but from an initial level.
"Every test has been an improvement, including here. Now we're at a decent level, but [as we run] we keep on learning about the systems and improve."
Will you be using three different aero kits?
"Yeah, it makes sense. You need one for Le Mans with less drag, then you need a high and a medium downforce version. You can no longer do the whole season with just two packages or one like we used to do."
How has intensity of development race increased?
"I started at Audi back in 2010 with the Audi R15, which already was a step forward from the R10 as we went from a V12 to a V10 TDI [diesel], still open-cockpit. There was a lot of development on the aero side.
"But the bigger step was the first R18 [in 2012] with a closed cockpit and a V6. In a short space of time you could see more development in the past three or four years, especially in aerodynamics and efficiency, than maybe the last 10 years before 2010.
"When the hybrid technology came in, that was a big step. Racing those cars was already very exciting, but then you add four-wheel drive, which brings up a whole new world of complications… how you approach the corner, how you brake, how it changes your driving style.
"This has had an impact on the development, and it's still ongoing. We're at around 1,000bhp when both systems are working together, and how fast you can accelerate is pretty impressive, especially from speeds of around 120kph to your maximum speed, which takes almost no time."
Where does this year-on-year step rate?
"It's a major step, under the skin there have been a lot of changes. We've shifted towards a more hydraulic-based system instead of the electronic components we used before, which is a whole new world for the engineers.
"Then there's the lithium-ion batteries and the power with the MGU… for sure it's one of the biggest steps we've done in terms of year-on-year development.
"When the first hybrid came out in 2012, it was a flywheel, which we used until last year. We upgraded it, and it became more powerful, but it was a more familiar technology compared to what we have now."
What are your laptime expectations, bearing in mind the restrictions on energy usage?
"People want to make us slower, we don't like it so much but it's the way it goes and they want to keep things safe... it will be pretty similar, because it's quite a big step backwards - but then the step we made from '14 to '15 with basically the same rules and no adjustments was around five seconds.
"So there we could understand how much potential there is in the rules, and still it was not the top end of it, because if you see Porsche and the 8MJ [sub-class], there was more power available. So if you put both worlds together, I think it was possible to even go faster.
"We should be able to manage to have similar laptimes [this year]. It will depend on the tracks - maybe some we could even be slightly faster. It's hard to say now, it's still new so it can't be judged but we should be around the same speed, which is quite an impressive achievement due to the restrictions."
Are you looking forward to racing in Mexico City?
"I drove there back in 2002, the last round of CART. I was a test driver for Jaguar in F1, and I had the opportunity to do that race and hopefully move to race in the States.
"But that was the year the manufacturers stop supporting CART and moved over to IRL, and I didn't feel like doing ovals and I went to Japan.
"I have great memories of racing there, lots of enthusiastic fans, like 150,000 people on race day going nuts. So I'm really looking forward to going back to Mexico, and I'm sure the event will be successful."
If you could add another race to the WEC calendar, what would you choose?
"Sebring would be nice… especially as I haven't won it and I would like to! It's a classic race with a lot of enthusiastic people supporting it, and a great atmosphere, so it's not only the track – which I love to drive, it's very challenging and demanding.
"It's important to go to places that can build sportscar racing's popularity, and reward the faithful fans."