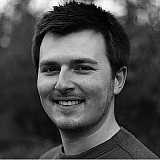 After his single-seater career came to an end, James Calado took his first steps into sportscar racing with AF Corse Ferrari in the World Endurance Championship last year. Jamie Klein spoke to him about entering his second season at Maranello.
Most aspiring racing drivers dream of one day racing for Ferrari, and in James Calado's case, last year saw his dream come true – albeit not quite in the fashion his younger self perhaps would have anticipated.
Once the scale of the financial obstacles standing between him and a seat in Formula 1 became clear following two seasons of GP2 with the ART Grand Prix squad, the opportunity arose for Calado to take part in a shootout against fellow GP2 refugee Sam Bird for a spot on the Scuderia's factory GT roster for 2014.
Calado duly came out on top, and his reward was the chance to partner Davide Rigon in the World Endurance Championship last season, continuing a tradition of British drivers racing at Ferrari that dates back to the days of Mike Hawthorn and Peter Collins.
From single-seaters to sportscars
Adapting to the rigours of the Ferrari 458, as well as learning the fundamentals of endurance racing, proved a rather eye-opening experience after years of being accustomed to the selfish cut-and-thrust of open wheel competition.
"When I first stepped into WEC last year, naturally I wanted to be the fastest driver in the team, because that's what I was used to from single-seaters," explained Calado.
"It took me four or five races to realise that it's more of a team sport, and that it's about managing the traffic, looking after the car and things like that. Once I adopted that mentality, we became a lot more competitive. But it doesn't just happen with a click of the fingers; it takes time.
"And there's adapting to the car itself – you have different aero loads, power and braking ability to what you're used to. All those little things, even not being sat in the middle of the car, just take time to get used to."
Past the learning stage
Having gone through that developmental process, Calado believes that he and Rigon can pose a much more consistent threat to their GTE Pro title-winning rivals in the sister AF Corse car, Gianmaria Bruni and Toni Vilander, in 2015.
"What really damaged us last year in terms of the drivers' championship was Le Mans, and the crash that I had in qualifying that meant we scored zero in a double points race," admitted the 25-year-old, who was forced to miss out on his debut at La Sarthe after his monster qualifying shunt at the Porsche Curves.
"But, when you look at the stats, we were just as fast as Gianmaria and Toni in the second half of last year. We were on the podium for the last four races, once I'd fully adapted from single-seaters.
"Nothing is alien to us now; we know exactly what we're doing from the outset, which means we're in much better shape than last year – so hopefully Davide and I can get some wins and challenge for the championship."
Focusing on the here and now
Although enjoying a long and successful endurance racing career is his goal, Calado insists that he isn't distracted by notions of racing an LMP1 car any time soon.
"There's no real aspiration for me to become an LMP1 driver when GT racing is just as competitive; it's just they use faster cars in LMP1. GT isn't inferior; it's just as tough and I really enjoy it.
"I'll see where times takes me, but my focus now is on building a great relationship with Ferrari. Coming to Maranello was always a dream, and I feel really lucky to be able to race with them for a second year. It's such a great feeling being part of one of the greatest car manufacturers and racing teams of all time."
Of course, victories and titles with AF Corse in GTE machinery would do no harm at all to his chances of being involved in any future LMP1 assault that may be in the pipeline at Ferrari.
But for now, it's clear that Calado is more than content with his role as the latest Brit to race as a works driver for the iconic Prancing Horse.