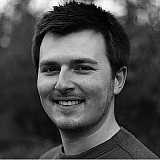 Marino Franchitti says being chosen as one of four full-time drivers for Ford's 2016 World Endurance Championship assault is a "dream come true".
The 37-year-old, who is the younger brother of IndyCar champion Dario, was unveiled as a factory Ford driver on Tuesday alongside Andy Priaulx, Olivier Pla and Stefan Mucke.
It marks Franchitti's first foray into the WEC, as well as his first full-time seat in any category since he contested the American Le Mans Series in 2013.
"It was nice to be able to go into Christmas knowing exactly what was happening the year after," the Scotsman told Motorsport.com.
"Last time that happened was in 2012, when I had a factory drive at Peugeot, only for it to vanish in the time it took me to get on and off a plane [when the French marque withdrew from sportscars].
"So for me it's a dream come true, especially as someone who loves the history of the sport, to join Ford 50 years on from that first Le Mans win."
Early US races key
The all new Ford GT will get two races in the IMSA WeatherTech SportsCar championship under its belt at Daytona and Sebring before the WEC season kicks off in April at Silverstone.
Franchitti says these extra outings will help ensure the new machine's immediate competitiveness.
"The plan is to compete at the front from the start – we have the two races in America before we go to Silverstone, and they will give us a good idea of where we are," he said.
"We know we can do the job, and it's exciting to be handed the opportunity. I'm very comfortable in the car from the testing miles I've done already.
"I've had good success in GT in the past, so it's good to be back, but even better in a new-generation car which has much greater performance than I've been used to."