Get alerts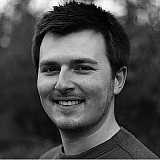 Former Le Mans 24 Hours winner Hans-Joachim Stuck reckons the FIA was "stupid" to create a clash between next year's race and the European Grand Prix at Baku.
Both events have been pencilled in for the weekend of 18-19 June 2016, preventing any current Formula 1 drivers from competing at Le Mans, as Nico Hulkenberg did this year when he helped Porsche to outright victory.
Speaking exclusively to Motorsport.com, Stuck said Hulkenberg's win has been a big boost to the popularity of sportscar racing – and that the FIA should therefore have ensured Le Mans did not clash with a Grand Prix.
"Hulkenberg won Le Mans this year," the German said, "and now other guys are like, 'How was it? What's it like to drive?'
"I've spoken to couple of guys and they are much more interested in these forms of racing - and this I like, because in my day, I drove in three or four different racing series – Formula 1, Formula 2, touring cars.
"Then we see now how stupid you can be to put Le Mans on the same weekend as [a Grand Prix]. How stupid it must have been for FIA to do so. This for sure does not help."
While F1 continues to grapple with a lack of consensus over its rules, Stuck feels the key to the WEC's recent success is its relatively open regulations, which allow manufacturers to experiment with different engine configurations and methods for storing and deploying hybrid energy.
"When you have a regulation where the manufacturer can prove its technical competitiveness, this makes it interesting," said the 64-year-old.
"In LMP1 we have different systems, like diesel cars, four cylinder, six cylinder, naturally aspirated cars.
"Manufacturers can prove their competitiveness, which brings the sport up, and I also think that in these high-level categories it is important to use new technologies."
He added: "We know that motorsports will never be green, but you can continue the development of cars with hybrid technology and electric motors and everything.
"So LMP1 is the perfect playing field for these technologies."
Interview by Darshan Chokhani