Get alerts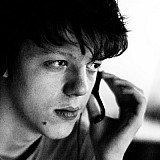 French driver Kevin Estre has been signed as a factory driver for Porsche's GT programme, the manufacturer has announced.
Estre, 27, had served as a McLaren works driver since 2014, but had previous connections to Porsche, winning its national Carrera Cup championships in Germany and France and taking wins in the Supercup.
He has two Blancpain Endurance Series wins with Von Ryan Racing and made two WEC starts - having taken a debut GT podium with Porsche at Spa but subsequently missing out on a Le Mans finish due to a late gearbox issue.
Lietz, Christensen to defend title with Dempsey Proton
Dempsey Proton Racing will take over as Porsche's factory squad in the LMGTE Pro class of the 2016 WEC season, the manufacturer has announced.
The new squad will field a Porsche 911 RSR for reigning category champion Richard Lietz and Michael Christensen.
Lietz, 31, won the 2015 GTE Pro drivers' title for Porsche Team Manthey, which took the teams' honours in the class and helped Porsche to the manufacturers' GT title.
Kristensen, 25, partnered Lietz for all but one round of 2015, helping him to three wins, but was eventually denied the title due to his absence from Spa.
Bamber and Tandy get GT drives for Le Mans
Despite Porsche scaling back to two LMP1 cars for the 2016 edition of the 24 Hours of Le Mans, 2015 winners Earl Bamber and Nick Tandy will still get to return to the race next year - although they will be driving the 911 RSR GT instead.
Bamber will partner Fred Makowiecki and Jorg Bergmeister, while Tandy will line up alongside Patrick Pilet and Estre.