Get alerts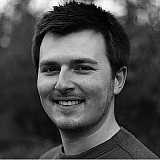 Running a third car in the Le Mans 24 Hours would make no sense for Toyota, according to FIA World Endurance champion Anthony Davidson.
Of the four manufacturers that will be vying for outright victory at La Sarthe in June, Toyota is the only one with two, instead of three, cars entered.
But Davidson insists that this is the correct approach for the Japanese auto giant to take, as the financial costs of an extra car would compromise the competitiveness of the Toyota TS040 Hybrid.
"You could be running three cars, but none of them being at the level needed to win because of the cost implications," the 35-year-old explained to Motorsport.com.
"It adds up quickly running an extra car – the cost of engines, super-capacitors, personnel, logistics, and manufacture – and you'd need two or three extra chassis, not just one.
"Perhaps we would have won last year with an extra car, but that's hypothetical as there'd have been no guarantee we'd have been quick enough to be in a position to fight for the win running with three cars."
Less pressure 
Davidson added that, on a personal level, the pressure to win at Le Mans is lesser having secured the WEC crown last season alongside team-mate Sebastien Buemi.
"I'm over trying to win it, because I've realised that no matter how much you try, sometimes it just doesn't go your way," he said.
"This year, I'm approaching it as just another race, much as I would like to win it – putting extra pressure on yourself isn't worth it, because it's just such a fickle race."