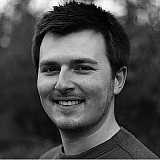 Ford returns to sportscar racing in 2016 with an all-new GT in a collaboration with Chip Ganassi Racing. Jamie Klein spoke to the legendary team owner about what he expects from the year ahead.
In a special launch event at the team's UK headquarters at Greatworth Park on Tuesday, Ford finally revealed the drivers for its assault on the FIA World Endurance Championship's GTE-Pro division: Andy Priaulx, Olivier Pla, Stefan Mucke and Marino Franchitti.
Present also were several senior team figures, including the man whose name has adorned more than a few winning machines in IndyCar, NASCAR and US endurance racing over the years - Chip Ganassi.
In 2016, Ganassi's eponymous team takes on a new challenge, running parallel campaigns on both sides of the Atlantic in WEC and the IMSA WeatherTech SportsCar championship with Ford's bespoke new GT contender.
Speaking exclusively to Motorsport.com, Ganassi made it very clear, despite the programme still being in its early stages, he has no plans for Ford Chip Ganassi Racing to be a supporting act.
What's it like for the Chip Ganassi team to be involved with such an iconic brand as Ford?
"The great thing about this programme is that car stirs so much passion in people, because of what happened 50 years ago with its grandfather. With that as a backdrop, what we have now is a programme filled with tradition, with history, with passion.
"Ford is going back in WEC and IMSA, at Daytona and Le Mans, and in a way it brings back what's good about motorsport. It stirs a lot of that passion for motorsport, this programme." 
Is there pressure to deliver straight away, given this year is the 50th anniversary of Ford's famous maiden Le Mans triumph? 
"Sure, there's a little bit of pressure. But if there was no pressure, anyone could do it and there wouldn't be any satisfaction in accomplishing it."
Do you place special importance on trying to beat Corvette in particular, being a fellow American team and manufacturer?
"For me from the team's perspective, Corvette is just another competitor. Someone from Ford might give you a different answer, but to us they are just another team we have to beat.
Tackling IMSA and WEC at the same time in year one, is there any danger of overstretching yourself?
"We have quality groups of people both here and in the US as the foundation of those teams. I haven't felt anything has been stretched so far.
"We've got Mike Hull and Mike O'Gara, George back in the US, and I have all the faith in the world in George [Howard-Chappell] over here, so with those quality people it shouldn't be a problem."
The driver line-up you've assembled is very experienced. Was there any consideration to take younger drivers on to prepare them for the years ahead?
"You might see that in years to come, but coming out of the blocks we wanted to ensure we had guys that had been to Le Mans before.
"With a new car, you're looking to take out as many variables as you can. That was one of the easier ones, using drivers that know the track. Maybe down the road we can look at trying out younger guys, but not right off the bat."
The car's first race is later this month in the Daytona 24 Hours. Would anything less than victory represent a satisfactory result?
"Obviously we've made a huge effort, and we're not planning on finishing second. Maybe there's a scenario where we could take solace from coming second, but I'm not thinking about that right now.
"As a team owner, in any sport you're in – football, baseball, motor racing – you're there for one reason only, and that's to win! I don't know any other reason why you'd be there."
Speaking of Daytona, Lance Stroll seems an odd choice for a seat in one of the team's Prototype entries given his young age and lack of experience. How do you think he will fare, and is there any scope for him to drive for you in future?
"Lance is the only one in that car with no sportscar experience, but with the other three guys he's sharing that car with [Priaulx, Alexander Wurz and Brendon Hartley], he has a lot of talent to draw on. He's probably also the most qualified driver out there of his age, and he knows the task in hand.
"I've known Lance and his father for many years, it's something we put together and I would never say never [to a future collaboration]. We have a good relationship with Williams, we ran Alex Zanardi and Juan Pablo Montoya back in the day, so you never know."