Subscribe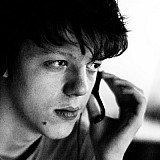 Former GP2 star James Calado says he no longer "thinks or cares" about formula racing now that he has a Ferrari GT factory drive in the World Endurance Championship.
Former Force India reserve Calado, who was runner-up to teammate Valtteri Bottas in GP3 in 2011 and then took fifth and third in GP2 in the two subsequent seasons, joined Ferrari's WEC stable in 2014.
In two seasons, he has stood on the WEC GTE Pro class podium on 10 occasions, albeit is yet to ascent the top step.
"My full focus is on GT racing now," Calado told Motorsport.com. "I don't even think about or care about single-seaters any more.
"I love being at Ferrari, and I hope we can continue together in the future. When you're put with someone like Gimmi [Bruni, teammate in the #51], the priority has to be Ferrari, and that's it.
"A lot of [WEC] drivers do Formula E, from what I hear it pays well, but it's not really something that interests me right now. All I'm thinking about is winning the WEC, and hopefully more than once."
Chuffed to race alongside Bruni
Calado partnered Davide Rigon over the past two seasons in WEC, but will race the #51 Ferrari 488 GTE alongside Gianmaria Bruni, widely regarded as the benchmark driver in the class.
"He's a superb driver and I'm lucky to get the chance to drive alongside him," Calado said of three-time WEC champion Bruni.
"He's been training me to be the same belt size as him – over Christmas I lost four kilograms!
"We like a similar set-up and we're a similar size, which is important because the seats don't move forward and back, so that makes driver changes much easier. I don't see why we can't do well this year if reliability goes our way."
Calado added: "I think I did a really good job last year, especially compared to my first year. I was fast and consistent and I showed I was capable of driving alongside someone like Gimmi.
"We've now got Sam [Bird, in the sister #71 car], so I hope he can push us as well – a bit of competition is nice, it makes you go quicker."
Interview by Jamie Klein