Get alerts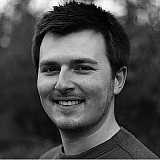 Lucas di Grassi says Audi "didn't deserve" to win the FIA World Endurance Championship title in its final year of competition, as its R18 cars suffered too many reliability problems.
Di Grassi and his teammates in the #8 car, Loic Duval and Oliver Jarvis, arrived in Shanghai with an outside shot of beating the #2 Porsche to the title, with a 26 point deficit to make up in two races.
However, an issue with the refuelling rig saw the trio quickly drop back in the Chinese race, and a fifth place finish – three laps down on the winning #1 Porsche – was not enough for them to stay in contention for overall honours with only the season finale in Bahrain left.
"My first stint was good," said di Grassi after the race. "To be honest, the #1 Porsche was quicker than us, but I overtook the Toyota, I kept up with Porsche #2.
"We didn't have the same pace as in Mexico, Austin, Fuji, but we were there.
"Then with this issue, losing a minute at every pitstop, everybody gets demotivated, already we're three laps down and cruising to get the points.
"We had the pace to be on the podium; if everything went OK, probably a second place was feasible. We would still be in the fight for the championship."
Di Grassi nonetheless was quick to point out the other issues the #8 car has suffered throughout the course of the year, which combined to put he and his crewmates out of the running.
"We didn't lose the chance of the title here [in Shanghai]," added the Brazilian driver. "We had a mechanical problem in Mexico; in Austin the car switched off; in Le Mans we had to stop to change the brakes; at Silverstone we had a hybrid issue.
"As soon as you have two DNFs, because there are only six cars scoring points, it's very difficult to recover, even if you win a lot. Worst case scenario is eight to 10 points if you finish the race.
"For us, it's sad to arrive in Bahrain not fighting for the title, but to be honest we didn't deserve it.
"We had a quick car, but with too many problems. To fight for a championship you have to be consistent, and we weren't."