Get alerts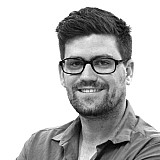 Winton Raceway management is confident of extending its contract with V8 Supercars thanks to the surface upgrade works that have recently been completed.
It was announced late last year that the Victorian circuit would be completely resurfaced, along with a raft of safety upgrades.
And with the $3.5 million works now complete, the circuit's management team is looking to lock down a new deal with V8 Supercars, the current contract set to come to an end after this year's event.
"We got commitment from the V8s about that, so we're very happy with that," Winton's operations manager Wayne Williams told ABC News.
"Although it's not signed on the dotted line yet it's certainly favourable.
"We will get the Australian Superbike Championships back here, which we haven't had for some 12 years, and certainly some very good club racing."
Williams added that upgrades to Winton – which sits in the Benalla area roughly 190 kilometres north-east of Melbourne – will benefit the entire region.
"We can book our track out four out of five days a week for race teams that want to come and test at out track," he added.
"That's fantastic for the local economy and the motels and restaurants.
"Everybody succeeds out of having a good track.
"Our surface had deteriorated, we needed a new surface, we spent the money and got the best we could."