Subscribe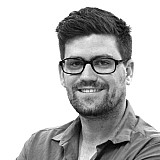 His championship lead may have been cut to 179 points, but Mark Winterbottom says he is proud of what he and Prodrive Racing Australia achieved at Phillip Island.
Winterbottom finished the weekend with a seventh and two fourths from the three races, losing points to his last remaining title rival Craig Lowndes on all three occasions, with Lowndes winning twice and finishing third once.
Still, the weekend could have been significantly worse. An engine problem on Saturday saw the PRA squad perform a 36-minute motor change to keep Winterbottom in the game. He was also on pole for Sunday's race, proof that the car speed is still there.
And with just 300 points on offer at the upcoming season finale in Sydney, Winterbottom is still in the box seat to wrap up his first V8 title – something that he is well aware of.
"I walk away proud and I still feel confident," said Winterbottom.
"I'm super happy with the team. We had a lot of issues this weekend and to repair it and get the engine in and put it on pole today, it's not that bad.
"So finishing fourth is not as good as we expect from the team after this year, but when you're not quick enough you have to do what you can do."
No problem with Whincup move
Winterbottom almost finished yesterday's 200-kilometre race on the podium, losing third place on the final lap thanks to an ambitious move from Lowndes's team-mate Jamie Whincup at MG Corner.
But while there was contact between the two, and Whincup had his inside wheels well and truly on the grass, Winterbottom quickly explained he had no problems with the move.
"I wasn't quick enough," he said. "It was good in quali, to get on that one lap. But in the race it stabilises and I was fourth quickest.
"Jamie had a crack; I moved across, he had a go… it was a good move."