Subscribe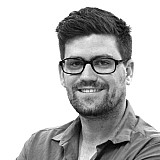 Mark Winterbottom says he needs to up his qualifying performances if he wants to win this year's V8 Supercars title, despite stretching his points lead in Darwin.
The Prodrive Racing Australia driver came away from the three qualifying sessions in Darwin with two sixths and a 10th, and was behind team-mate Chaz Mostert in all three sessions. On the Sunday, he was just third best of the PRA cars, thanks to David Reynolds taking pole.
While the performances was hardly disastrous, Winterbottom admitted after Sunday's third and final race that he needs to qualify better if he's going to win the title.
"I haven't got the speed of the other [PRA] boys in qualifying," he said.
"You're only talking half a tenth or something, but I'm struggling a little bit. Pace, or speed, is going to win the championship, so I can't worry about it – I've got to fix my car and get more comfortable.
"Clearly we've got good cars, but when you're starting back a little bit, it's a little bit hard. I've got to up my qualifying ante."
Stretched lead despite disappointing weekend
After finishing second in Saturday's first race, Winterbottom went on to have what is almost a disappointing weekend given his current form, finishing Saturday's second race seventh and Sunday's race fifth.
Crucially, however, he had a clean weekend – and thanks to that stretched what was an eight-point advantage over Craig Lowndes into a 95-point lead.
"On a weekend when you think you're struggling, to gain points is a good day," he added.
"But I want to win. I want to he fast. It's just my performances in qualifying, I'm a bit down. I topped every practice session on hards, and in qualifying I didn't, so I've got to get the right ones right."
Pleased to see Reynolds win
Winterbottom also praised his PRA team-mate Reynolds on his Sunday win, calling it a well-deserved victory.
"Good for Dave," he said.
"He needed that win. He's copped a fair bit of flack, which I can't believe.
"He's a good dude, he's a good driver, and he deserves a win. It's cool to see him get it."