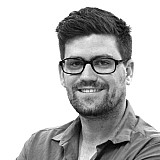 Prodrive Racing Australia driver Mark Winterbottom says he believes he can win the V8 Supercars title in 2015.
Prodrive has enjoyed a promising start to the new season with its new FG X Falcon, particularly the team's showing at the Australian Grand Prix, where Winterbottom and team-mate Chaz Mostert finished 1-2 in all four support races.
Winterbottom has also been in the Top 10 in all bar one of the season's six points-scoring races, and with the FG X's development a long way from over, he is confident that he can play a big part in the title fight later in the year.
"Each year you go into you think you can win [the title]," he told Motorsport.com.
"If you don't think you can win, you may as well quit.
"Each year things change. You work harder, you work differently.
"We need to get it right. We have new bits coming up that will make the car quicker, but you never know how the rest of the field are going to step up.
"But in terms of consistency, and feeling like the car is equal, then it's the best year we've had. We're confident. We're going into the rest of the year believing we can win the title, for sure."
Winterbottom currently sits sixth in the V8 Supercars Championship Series standings, 50 points behind leader Jamie Whincup heading into this weekend's Perth SuperSprint.