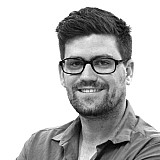 Mark Winterbottom may be leading the V8 Supercars championship, but he says he has to change his driving style if he's to really get the best out of the FG X package.
The Prodrive Racing Australia driver heads into this weekend's Townsville 400 with a 95-point lead over Craig Lowndes.
However, far from resting on his laurels, Winterbottom says the North Queensland round will be a good opportunity for him to continue evolving his driving style to better suit the FG X package.
"I think I have to change my driving style a little bit to suit the strength of the car so I'm going to focus on that through practice," he said.
"[I'm] definitely trying to change the way I drive the car a little bit, so we'll see how it goes.
"If we can set the car up to how I like to drive it it'll be fine, but the way it is and its strengths sort of shows that I need to change a little bit. So I'm trying to focus on that."
Form hard to gauge at "strange" circuit
Both Winterbottom and PRA may be coming into the sixth round of the 2015 season in red hot form, but 'Frosty' says it's impossible to gauge where they will be at thanks to the unique hybrid street circuit's layout.
"Townsville's a strange place," he said.
"In 2013 I got pole by about three-tenths and we were clearly one of the quickest cars, and then last year we had a qualifying average of 18th.
"So year-on-year it can change so much.
"I'm not dwelling on last year's results or getting carried away with the year before, but I think our car is obviously showing that it's quick and if I can drive it right and get the setup right we should have a good weekend."