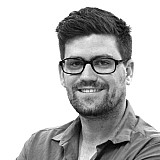 Runaway points leader Mark Winterbottom says the enduros will be key to whether or not he can turn his current advantage into a maiden V8 Supercars title in 2015.
The Prodrive driver currently enjoys a handsome 256 points lead over Triple Eight's Craig Lowndes, which means he has almost an entire round up his sleeve as the business end of the season approaches.
Unsurprisingly, he is still keeping quiet on his title chances, saying that the three upcoming endurance races at Sundown, Bathurst, and the Gold Coast will decide whether he is merely in contention, or a genuine title favourite.
"Anything can happen. Motorsport is a cruel sport," he said.
"It's not like we're running 100 metres down a track where you can dictate a lot of it yourself. A lot can go on, things can change.
"The enduros are big, there are a lot of points on offer. You can crash, mechanical failure, whatever it is, and lose 300 points. Instantly you go from leader to second if Craig [Lowndes] won one of those races.
"The good part is, when we get out of the Gold Coast, we're going to be in contention because we have a good points buffer and a bad round up our sleeve. Craig doesn't. If he has a bad round he could be 500 points off.
"We'll be in contention, but whether it's comfortable or not, that's different."
Who's the biggest threat?
While Lowndes continues to be closest to Winterbottom on points, it could be that 'Frosty's' biggest challenger for the title is sitting right across the other side of the garage.
Chaz Mostert has now been on pole eight times this season, and capped of his Queensland Raceway with a stunning lights-to-flag win. He is currently third in the standings, 292 points behind Winterbottom.
So is it Chaz or Craig that Winterbottom is most concerned about mounting a title challenge?
"Who knows," he said. "It's going to be a good battle for the rest of the year, it always is. However many points you get it always comes down to Homebush, that's the way the sport goes.
"It's good to see Chaz getting results. If we can finish 1-2, that's what we're trying to do as a team.
"His qualifying speed is superior to everyone in the category at the moment, and if you qualify at the front you usually race at the front."