Get alerts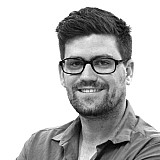 Mark Winterbottom says finally winning a V8 Supercars title means he's come through on a promise he made to his team a decade ago.
Winterbottom first joined what was then known as Ford Performance Racing back in 2006. And today, he finally delivered on a promise to deliver a title that was made nearly a decade ago.
"Loyalty in our sport is quite rare sometimes," he told the Fox Sports' post-race coverage.
"My team and my crew, we've had guys and girls there for a long time. Just to hug them after the race then, they're so passionate about this sport.
"On Day 1 I said to them 'sign me and I'll give you a championship', and they said 'yep, we'll give you one back' – and then you're going that's 10 years ago!
"I'm just so grateful to repay them. I feel part ownership of the team because I've been here for so long. Thank you to everyone."
Dream come true
Having been close to a V8 title on some many occasions – with six top three championship positions since 2006 – Winterbottom says it is a dream come true to actually win the big prize.
"It's a massive thing. I had a few tears on those last two laps, and I was like 'pull your stuff together'," he said.
"To be V8 Supercars champion, I've dreamt of this for a long, long time. Now it's a reality. I can actually wake up tomorrow morning and enjoy my day.
"To be V8 Supercars champion, it's awesome. I'm speechless really. I'm numb. I don't know what's going on."