Subscribe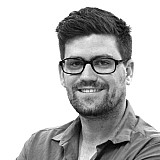 Mark Winterbottom is confident heading into this weekend's Winton SuperSprint after his and Prodrive's strong showing in Perth.
The former factory Ford squad was lightening quick in Western Australia, Winterbottom comfortably winning both of Saturday's races. He and team-mate Chaz Mostert were also well and truly in control of the Sunday's 200-kilometre race, only for their strategy to be thwarted by a mid-race safety car.
Now, he's looking to bring that speed over to the tight and technical Winton circuit.
"Winton will be good. Coming off Perth and knowing we have a fast car is really nice," he said.
"I'm looking forward to it; it is our home track so we feel pride in getting a good result because you always want to win at your home track."
FG X to make Winton debut
While the rural Victorian circuit is Prodrive's home track, the new testing rules mean that this weekend will actually be the first time the team has run the FG X there.
So, for the first time in a long time, the team will be going into a Winton race meeting with a single day of testing under its belt. According to Winterbottom, it's a "different" feeling.
"It is our test track but we haven't actually tested there so far this year so we don't quite know how the FG X will go there," he said.
"But we had good success last year. Hopefully the car suits the circuit.
"Normally by this stage we would have turned up to Winton with two test days under our belt so it feels different, but it'll be good to get back up to Benalla and have two events so close together as well."