Get alerts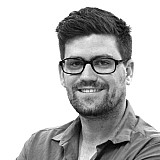 V8 Supercars points leader Mark Winterbottom says sitting on the grid at Bathurst still makes him nervous, despite this year's Great Race being his 13th start.
The Prodrive Racing Australia driver will start this weekend's Bathurst 1000 as one of the outright pre-race favourites, with both he and the PRA squad in immense form.
He also has experienced co-driver Steve Owen by his side, the pair having already won the opening endurance race of the season at Sandown last month.
Despite his current form, Winterbottom says he'll still be nervous on race day at Mount Panorama when he's sitting on the grid – and that it's a feeling that will probably never go away.
"That grid is by far the most stomach-churning, feeling crook, nervous, high-energy moment that you'll ever get in your life," said Winterbottom.
"It never goes away. I've been there 12 times, and each year it's exactly the same. You've still got those nerves. Bathurst does that. Helmet on, though, it's game time."
Strength in numbers
PRA will field a total of six cars across the Bathurst weekend, with the two Pepsi Max cars, the Bottle-O Racing car, the Super Black Racing entry, and the one-off all-female entry that will be raced by Simona De Silvestro and Renee Gracie all taking part in the 1000.
There is also Cameron Waters's Dunlop Series entry.
Far from being concerned about the workload, Winterbottom says the team has strength in numbers.
"We've really taken a lot of our workshop up with us, and a lot of our staff as well; we're over 60 people going up," he said.
"Massive attack at The Mountain, and hopefully [it will be] power in numbers, power in history and results, and hopefully the combination of everything can get us another trophy, whichever car it is. I think we've got a good shot."