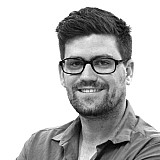 Jamie Whincup says a failed cool box could lead to retirements during the remainder of the Clipsal 500 weekend, with temperatures expected to reach 37 degrees celsius in Adelaide tomorrow and 35 on Sunday.
Thanks to often-brutal cabin temperatures, and a lack of air-conditioning, V8 drivers traditionally wear dry ice-powered cool suits during races.
Failures do happen, however, and while they genuinely cause discomfort rather than pose a genuine health risk, Whincup says that tomorrow and Sunday could well be different.
"If a cool box fails, generally you just slog it out," said the Red Bull Racing Australia driver.
"But I think it will most likely to a race-stopper here this weekend. Don't go calling us soft if you hear of a cool box fail and somebody is in pit-lane getting it fixed.
"I don't think it's possible to get through with a failed cool box; you've got a suit on full of water that ends up becoming a hot water bottle. It makes the situation worse.
"Let's not over inflate the numbers, [but] it's probably about 20 degrees hotter than the ambient [in the car]. So if we cop a 37, it's a good 57 – just under 60 degrees – inside the car for two hours.
"Plus the factor of it being the first race of the year; we haven't done anything like it for two months. It's going to be a big grind on Sunday."
While Sunday's temperature is forecast to be marginally better than Saturday, with a top of 35, there is one single 250-kilometre marathon as opposed to the twin-125-kay races.
Should it be hotter than expected on Sunday, Whincup says organisers would be wise to look to split the long race into two shorter ones.
"I was just thinking about that this morning; I think if the temp got that hot we probably could split the race in half on Sunday," he added.
"I don't think we need to do that at this stage, it's not crazy, but I think if it tops 40 or so, no doubt the organisers will make some changes.
"But I don't think we need to do that at this stage."