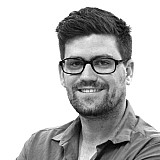 Jamie Whincup says it was his decision to ignore team orders and stay on-track that led to him being penalised in the latter stages of the Bathurst 1000.
Whincup had led the race mid-way through, only to wind up behind team-mate Craig Lowndes thanks to a throttle sensor problem that required a long stop.
He was still behind Lowndes when the crucial Safety Car period arrived in Lap 138, and decided to stay out for an extra lap rather than stack behind Lowndes in pit-lane despite being asked to pit by the Red Bull team.
It was during that lap he made an illegal pass on the Safety Car, a pass that earned him a drive-through penalty and ruined any chance of taking a decent result away from Mount Panorama.
"I don't want to make any excuses, but I didn't know it was a safety car, I just thought we were pitting.," Whincup explained.
"Then I saw Lowndesy pull in in front and I thought we'd made a mistake and brought us both in on the same lap, so I elected to stay out.
"I thought there was an error and I tried to make up for it, but there wasn't and that ultimately was a big mistake.
"I thought I had a get out of jail free card when I came over the hill and the green light was on the Safety Car. I was always planning on pulling up behind the Safety Car and then I thought he green lighted me, but apparently the lights were off when I passed it.
"The error occurred by staying out, I shouldn't have stayed out."
Whincup is all but mathematically out of the title running now, sitting 803 points behind Mark Winterbottom with 1200 points on offer.