Get alerts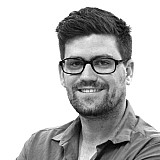 Jamie Whincup says he's a team player, and as such has no problems with compromising his own strategy to help team-mate Craig Lowndes.
With Whincup out of the title fight, and Lowndes still needing to find 179 points to run down Mark Winterbottom, the out-going series champion clearly played second fiddle at Phillip Island in the first and third races.
In Saturday's opening 60-kilometre race, Whincup played rear-gunner for Lowndes at the front despite having the seemingly quicker car.
And for Sunday's 200-kilometre race, Whincup pitted at the end of Lap 1 to make sure there would be no double-stacking with Lowndes – which cost him any shot at victory.
But there were no complaints from Whincup on Sunday afternoon.
"I'm a team player, always have been," said Whincup. "I'm just trying to get the best result for the whole group."
Least preferred strategy
According to Whincup, it was the fuel level that made it tough to match it with Lowndes and Scott McLaughlin after he pitted so early during Saturday's race.
Still, he was satisfied with a podium given that he was on what he called the least preferred strategy.
"The car was good, it was just the strategy was obviously the least preferred," Whincup said.
"We pitted early and ran the whole race on full fuel, which around here is like lugging someone in the boot. But by the end we were on a level playing field with everyone else and the car was good."