Subscribe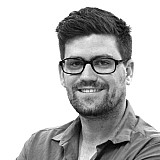 Cameron Waters scorched under the 2m06s bracket to lead the way for the co-drivers in practice for the Bathurst 1000.
This morning's first 45-minute session was just for the co-drivers, with a spate of fast times coming in the closing five minutes as the teams fitted better, if not green, rubber.
The best of those quick times went to Prodrive Racing Australia's Waters, who put in a two-lap stint to go top with a 2m06.018s, and then immediately drop in to the fives with a 2m05.722s on the very next lap.
The only other driver to get under a 2m06s was Brad Jones Racing driver Luke Youlden, who set a 2m05.833s on his final run to join Waters in the elusive 'fives club'.
"It's absolutely amazing to be in the fives," said Waters.
"I was coming here aiming to be the sixes, and then to do a five is just unreal.
"I'm really happy with the car, we're looking good for the weekend. But it's only early days. Sunday is the day that counts."
Russell Ingall set his own personal record around Mount Panorama, the veteran – who has been called up to replace James Courtney again – going third fastest with a 2m06.254s, ahead of Triple Eight's Paul Dumbrell, who improved 21 spots on his final lap of the session.
Marcos Ambrose was impressively quick, sitting on top of the session until the fast times came at the end. He still managed to finish the session fifth fastest.
"The track is in great condition," said the ex-NASCAR driver.
"It's great to have fast cars around here. We haven't had tyres yet, and I probably won't get tyres until the race, but really excited about our form. The car feels very comfortable."
There were some decent performances from the overseas drivers as well, led by Briton Alex Buncombe who was 10th in the #7 Nissan. Frenchman Alex Premat was 13th in the #33 Volvo, Oliver Gavin 14th in the LD Motorsport Commodore, while Bathurst rookie Sebastien Bourdais was 25th after surviving a brush with the wall late in the session.
Renee Gracie finished the session 27th and last in the all-female entry, but did so with a respectable 2m09.402s, the Bathurst first-timer continuing her steady improvement in the PRA-prepared Falcon.